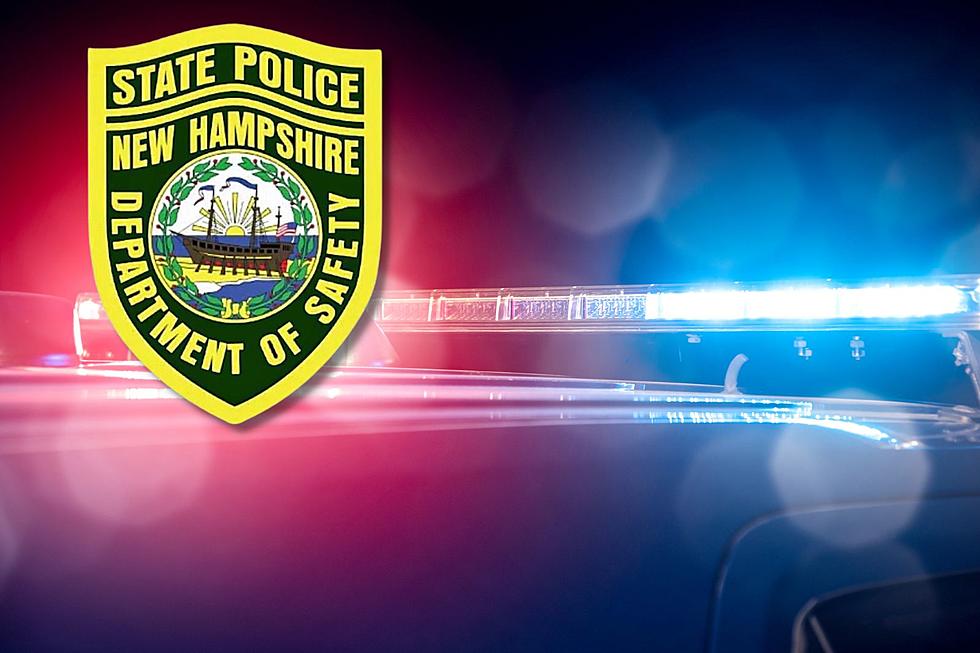 Assault Suspect Spits at Trooper, Injures Self in Back of Cop Car
NH State Police sheild (NH State Police)
🔴 A NH State Police trooper clocked Nicholas Nesbitt at 104 mph on Route 16
🔴 He became violent while being transported by police
🔴 Nesbitt was wanted in an earlier assault in Maine
---
A man stopped by New Hampshire State Police after being clocked at 104 mph on the Spaulding Turnpike Saturday morning turned violent and spat at officers before being found to be a suspect in an assault in Maine.
State Police said Nicholas S. Nesbitt, 18, of Milton, was driving a 2017 Ford Fusion in the breakdown lane to pass other drivers in Rochester around 5:10 a.m. at a very high rate of speed. Nesbitt stopped for a trooper, but said he would not cooperate as he was arrested on a charge of reckless operation. As he was being transported in a troop car, Nesbitt began hitting his head on the metal partition, spitting blood, and threatening the trooper, according to police.
With help from Rochester Police, Nesbitt was taken to a hospital for treatment of his injuries. Once Nesbitt was treated and released, he tried to kick out the windows and again spat at the troopers as he was being taken to the Strafford County House of Corrections.
The troopers learned Nesbitt was a fugitive from justice by the York County Sheriff's Office in an earlier assault in Lebanon, Maine. He was also charged with fugitive from justice, resisting arrest, assault by prisoner, criminal threatening, criminal mischief, reckless operation, and unregistered vehicle. He also faces additional charges in connection with the assault in Lebanon.
Contact reporter Dan Alexander at Dan.Alexander@townsquaremedia.com or via Twitter @DanAlexanderNH
12 Places to See Live Summer Theater in New Hampshire
More From Seacoast Current