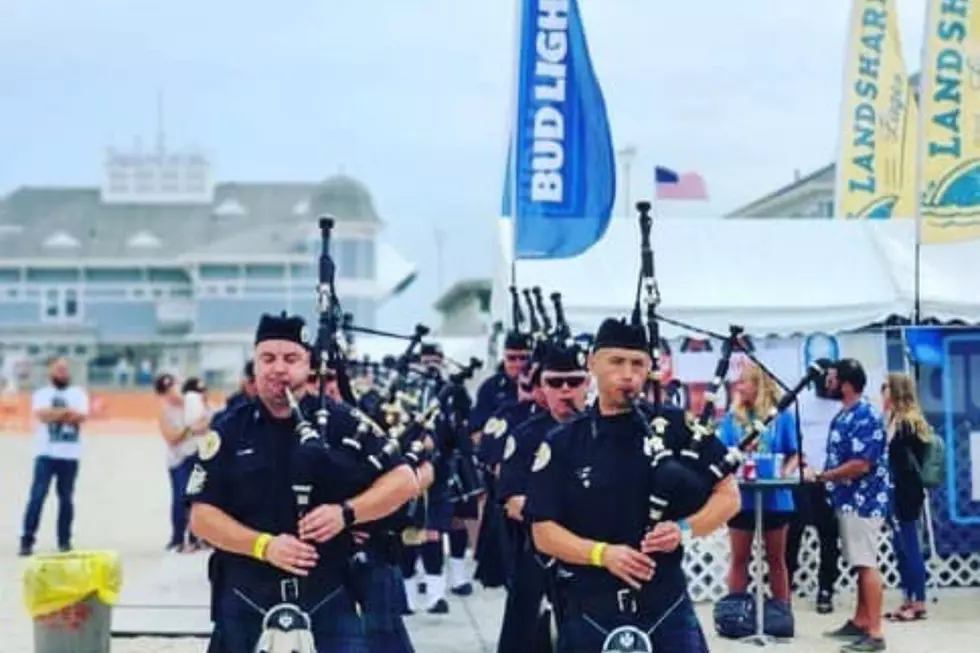 'Best of' Winners at the Hampton Beach, New Hampshire, Seafood Festival
NH Police Association Pipes and Drums at the Hampton Beach Seafood Festival 9/11/22 (NH Police Association Pipes and Drums)
The Hampton Beach Seafood Festival was deemed a success, with a couple of surprises thrown in for the three-day event.
Hampton Area Chamber of Commerce President John Nyhan told Seacoast Current that an estimated 70,000 people attended the festival on a beautiful late summer weekend.
"We had a good crowd on Friday, an exceptional crowd on Saturday, which we normally get, and then we had an okay crowd on Sunday, and we planned on the okay Sunday" Nyhan said. "The Patriots played at one o'clock, which didn't help."
Sunday afternoon brought an unannounced 9/11 commemoration with a performance by the New Hampshire Police Pipes and Drums. They marched the length of Ocean Boulevard, turned around, and played at the stage before ending their parade at the beer tent.
"I can't tell you how many were applauding, taking pictures. It was a big surprise. No one knew we were going to do this, so it was really neat to see," Nyhan said.
2022 Seafood Festival winners:
BEST CHOWDER
1st Rye Harbor Lobster Pound
2nd JR's Steak and Seafood
BEST LOBSTER ROLL
1st Pat's World Famous
2ns Rye Harbor Lobster Pound
BEST BISQUE
1st Old Salt
2nd Lupe's 55 Cantina
BEST NON SEAFOOD
1st Pat's World Famous
2nd Lupes 55 Cantina
BEST FRIED FOOD
1st Lupe's 55 Cantina
2nd Ray's Seafood
BEST DESSERT
1st La Spiaggia
2nd Lupe's 55 Cantina
LOBSTER ROLL:
Two First place winners- Molly Schuyler and Dan "Killer" Kennedy
2nd Manny Cambra
SEAFOOD 5K WINNERS:
Men: Corey Girard of Pembroke 17:26.1
Women: Mary Klene of Manchester 18:27.1
Contact reporter Dan Alexander at Dan.Alexander@townsquaremedia.com or via Twitter @DanAlexanderNH
Trending Stories for Seacoast Current (September 5-11, 2022)
More From Seacoast Current