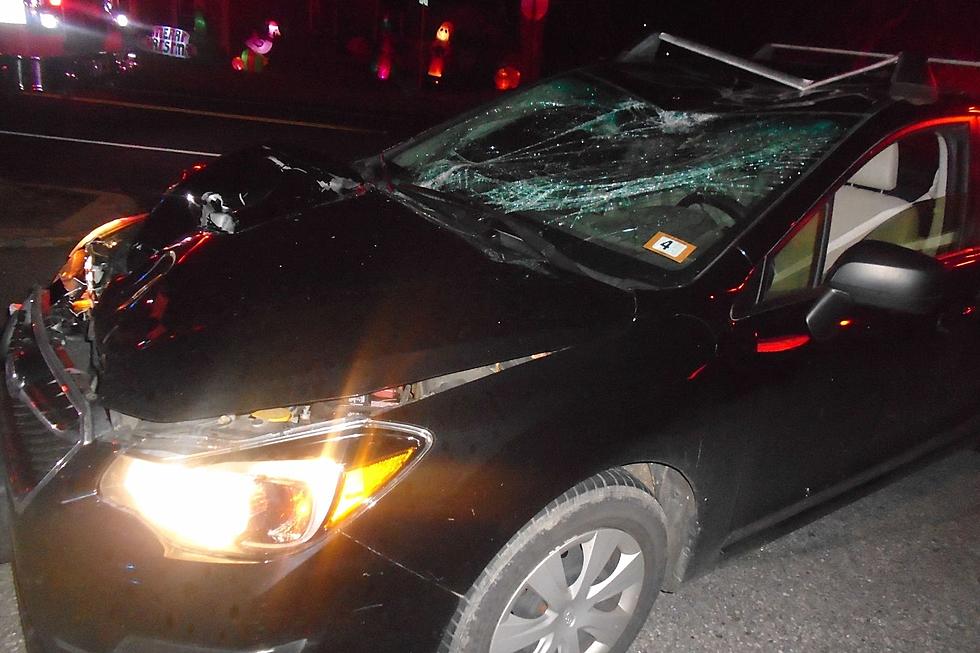 Bicyclist Seriously Injured in Exeter, NH Crash
Subaru Impreza that police say struck a motorized bicycle on Front Street in Exeter 12/9/21 (Exeter Police)
An Exeter man was seriously injured when a car struck his motorized bicycle Wednesday night.
The driver of a Subaru Impreza struck the bicycle as it attempted to take a left-hand turn Front Street onto Winter Street around 8 p.m., according to Exeter Police.
The 39-year-old bicyclist was taken to Portsmouth Regional Hospital and was later transported to Massachusetts General Hospital in Boston.
A photo of the Impreza shows damage to the passenger side of the hood and the windshield nearly shattered.
The driver of the Impreza remained at the scene and has cooperated with the investigation, police said. No charges have been filed in the crash.
Police did not disclose the identities of either the driver or the bicyclist.
Anyone with additional information about the crash should call Exeter Police at 603- 772-1212.
Contact reporter Dan Alexander at Dan.Alexander@townsquaremedia.com or via Twitter @DanAlexanderNH
Seacoast Kids Roll Up Their Sleeves for COVID-19 Shots in NH
Around 1,000 kids in the Dover and Rochester public schools received the COVID-19 vaccine in the past week.
More From Seacoast Current