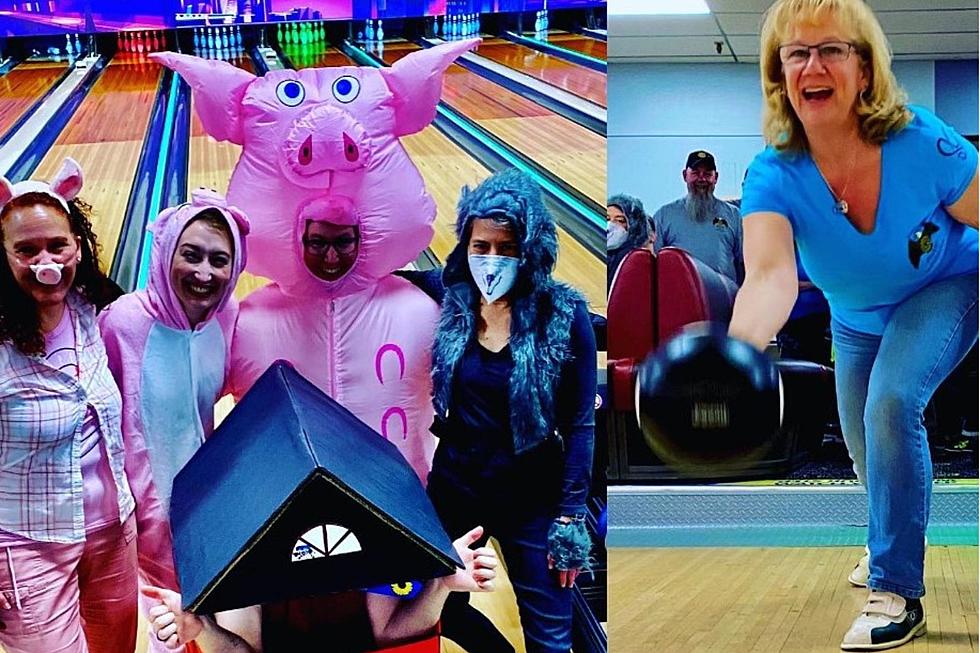 Bowling FUNdraiser for Kids in Portsmouth, New Hampshire, Sunday, April 2
Jolana Miller Townsquare Media
Editor's note: This article was written by a Townsquare Media Northern New England contributor and may contain the individual's views, opinions, or personal experiences.
We're so excited.  Teams and individuals are signing up for the Dover Children's Home's 15th Annual Bowl-a-Thon.  By the way, creativity could mean the difference between winning cool prizes or not.  But I'll get to that in a moment (hint, hint, wink, wink).
Is your family ready to go, or maybe you and some co-workers want to let loose?  How about grabbing your friends or making it a couple's thing? Anything goes, as long as you're ready to bowl for an absolutely amazing cause and have fun. Of course, if you want to sign up individually, you can do that as well.
The Dover Children's Home will assign you to a team where you're sure to make some new friends on this fabulously fun Sunday FUNdraiser.
And here's the super fun part: there are prizes for most money raised, highest bowling score, and the team with the most creative costumes.
The Dover Children's Home is a non-profit residential treatment program committed to providing high quality support and services to some of New Hampshire's most vulnerable and valuable youth and their families.
It provides tools and support that help youth heal from emotional trauma through community-based treatment programs that foster relationships and enable these youth to create hope for the future.
If you want more info on the Dover Children's Home, as well as signing up for the bowl-a-thon, then click here. Let's have some fun, sponsored by:
Route 1 Barbershop and Shave Parlour
Ross Furniture and Mattress Gallery
Pete's Bargain Basement
12 Things People Say When They Hear You're From New Hampshire
Get Ready to Pitch Your Tent at These 18 Camping Spots in Maine
More From Seacoast Current