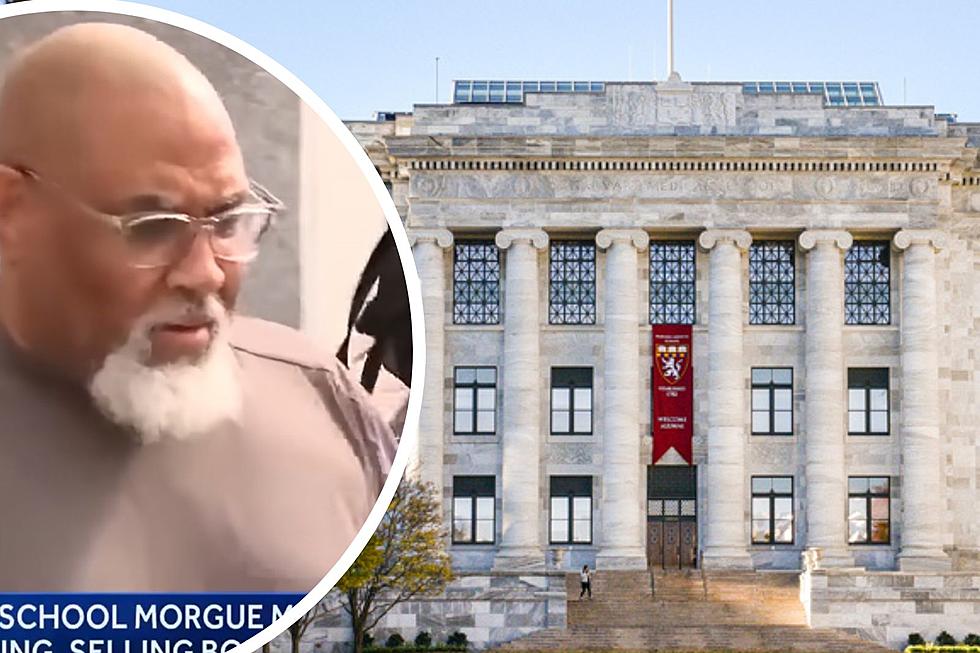 Class Action Suit Filed Over Harvard Med School Body Part Scheme
Cedric Lodge (WCVB via YouTube), Harvard School of Medicine (Harvard School of Medicine)
🔴 The law firm handling the suit said between 350 and 400 bodies were involved
🔴 The scheme broke a "trust" between Harvard Medical School and donors
🔴 They seek closure for the families involved
---
A class action lawsuit has been filed in Massachusetts against Harvard Medical School and its former morgue manager from New Hampshire, who is charged with selling body parts.
The Keches Law Group filed the lawsuit on behalf of families who believe their loved ones were part of the scheme by Cedric Lodge of Goffstown and his wife, who sold heads, brains, skin, bones, and other body parts.
The couple would let buyers into their morgue and examine the cadavers and pick what they wanted between 2018 and March 2023, according to United States Attorney Gerard M. Karam for the Middle District of Pennsylvania.
Among the bodies believed to be involved is Nick Pichowitz, a deputy sheriff for the Rockingham County Sheriff's Office who died in 2019, his daughters told WCVB. They want the donated body of their mother, who died earlier this week, returned to them.
"We started hearing from the families of loved ones who selflessly donated their bodies to science before they died, who agreed to give their bodies to the school to advance the scientific and medical understand of humans " Jonathan Sweet of the Keches Law Group said at a news conference Friday. "In doing so, a trust was formed. And that trust was that the custodian of these bodies would handle them with respect, and with dignity and with care."
Law partner Jeff Catalano cited Massachusetts law that requires medical schools to ensure donated remains are handled properly.
Sweet said the firm seeks to determine how Lodge did this for such a long period of time with minimal oversight from the school. He said between 350 and 400 bodies were involved.
"We hope to bring to these families by filing this lawsuit a second closure. They already got one when their loved one passed away. And now we're going to try and help them obtain a second closure by getting to the truth of what happened here."
The lawsuit seeks unspecified monetary damages for severe emotional distress.
Contact reporter Dan Alexander at Dan.Alexander@townsquaremedia.com or via Twitter @DanAlexanderNH
Field to Fork: The Best Farm-to-Table Restaurants in New Hampshire
More From Seacoast Current