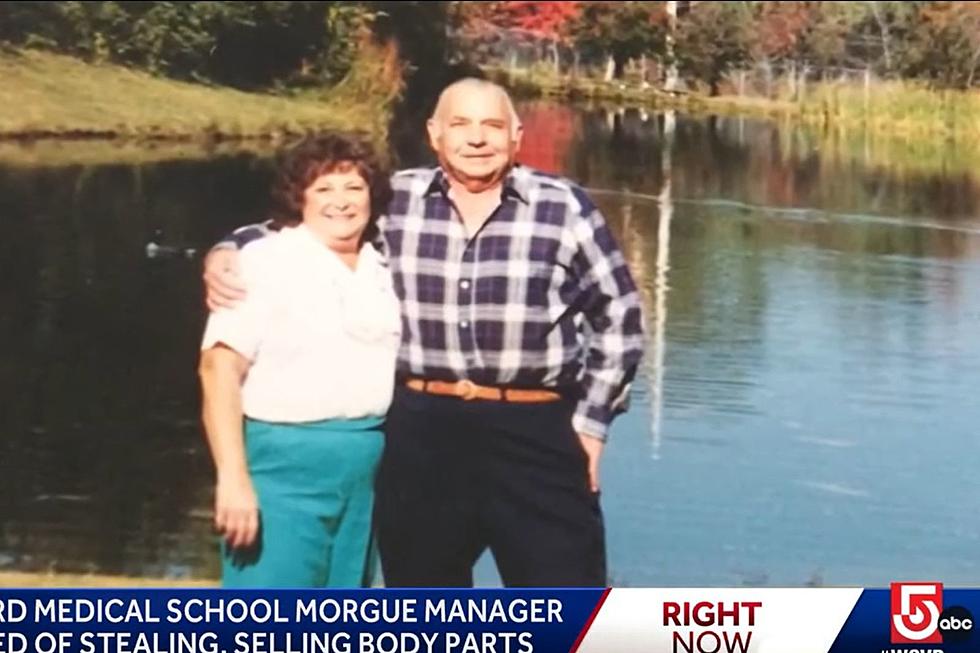 Former Deputy Sheriff Part of Body Selling Scheme, Daughters Say
Joan Pichowitz, Nick Pichowitz (WCVB TV via YouTube)
Two sisters say the body of one of their parents were among those that were part of a body part-selling scheme at the Harvard Medical School.
United States Attorney Gerard M. Karam for the Middle District of Pennsylvania said Cedric Lodge, 55, who managed the morgue for the school's Anatomical Gifts Program, transported organs and other parts of cadavers donated for medical research to his Goffstown home. He and wife Denise, 63, sold the remains to others via cell phone and websites.
Paula Peltonovich and her sister Darlene Lynch told WCVB they were told their father's body was part of the scheme, and want their mother's body back.  The Pennsylvania court did not respond to Seacoast Current's request for more information.
Their father, Nick Pichowitz, was a deputy sheriff for the Rockingham County Sheriff's Office. He died in November, 2019. Their mother Joan Pichowitz was a Plaistow police officer who died on March 14. They both donated their bodies to the Harvard Medical School for science.
The school has created a website for donor families, and is offering counseling 24/7.
"On behalf of the faculty and staff of Harvard Medical School, we are deeply sorry for the pain and uncertainty caused by this troubling news. We pledge to engage with you and support you during this distressing time," the school wrote.
Contact reporter Dan Alexander at Dan.Alexander@townsquaremedia.com or via Twitter @DanAlexanderNH
More From Seacoast Current