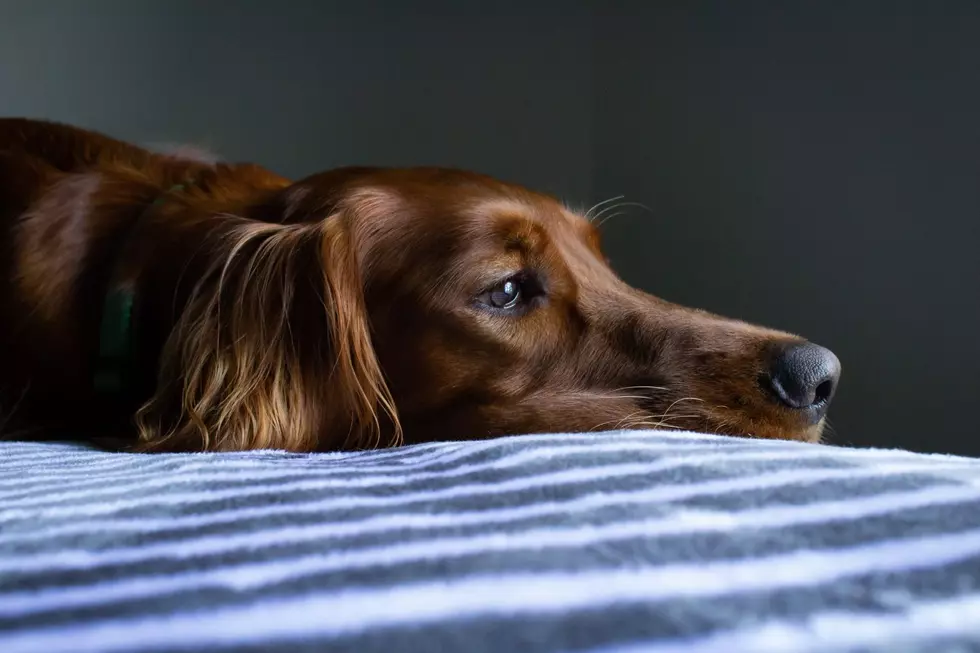 Contagious Dog Flu is Spreading in New England Right Now
Ryan Stone
Editor's note: This article was written by a Townsquare Media Northern New England contributor and may contain the individual's views, opinions, or personal experiences.
Well, we humans know we're up against a 'Tripledemic' this winter season as the Flu, COVID-19, and Respiratory Syncytial Sirus, or RSV are on the rise, according to Yale Medicine.
We've been hearing the warnings for a while now and if you're like most, you've at least received your next COVID-19 shot and maybe even this year's flu shot.
RSV is something that affects children.
However, canine flu is something else to be aware of if you have a pet.
I have a dog, so I know how we dog owners get when we see just the slightest change in our pet's behavior and personality.  The vet is on speed dial for sure, as our dogs are our everything.
So, here's what you need to know when it comes to the dog flu.
According to the Centers for Disease Control, canine flu is spreading around New England with the highest number of this contagious sickness in Massachusetts and Rhode Island right now, based on reporting from WWLP-TV in Springfield and WPRI-TV in Rhode Island.
The CDC says the symptoms we humans experience when sick with the flu are exactly what dogs deal with, including a cough, runny nose, and lack of energy.
You can read more about the dog flu here.
The CDC adds that canine influenza is a contagious respiratory disease between dogs, and is transmitted in areas where dogs are in close contact like doggy daycares, kennels, and dog parks.
I actually have an appointment for my pup's updated shots, and plan to ask about the shot.  The CDC says most dogs recover from canine flu in 2-3 weeks, and of course, you definitely want your vet to take a look if you think they may have it.
RANKED: Here Are the 63 Smartest Dog Breeds
Does your loyal pup's breed make the list? Read on to see if you'll be bragging to the neighbors about your dog's intellectual prowess the next time you take your fur baby out for a walk. Don't worry: Even if your dog's breed doesn't land on the list, that doesn't mean he's not a good boy--some traits simply can't be measured.
Netflix's Most Popular English-Language TV Shows Ever
These are the most popular TV shows ever on Netflix (in English), based on hours viewed in their first 28 days on streaming.
More From Seacoast Current