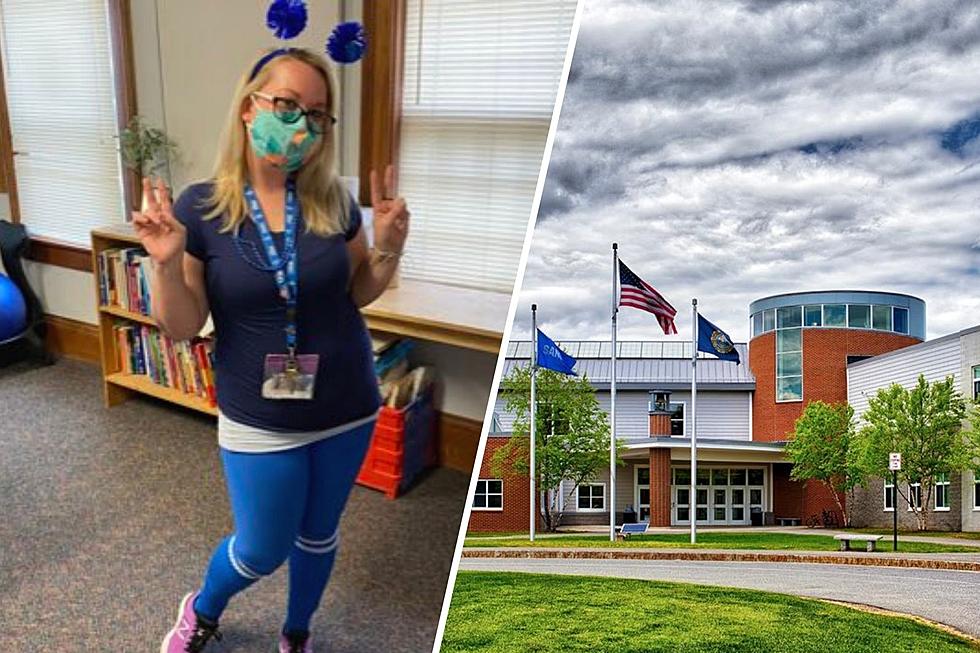 Court: Sanborn Regional Drama Coach Sexually Assaulted Student
Bridgette Doucette-Howell (Bridgette Doucette-Howell via Twitter), Sanborn Regional High School (Google Street View)
A former "teacher of the year" nominee was indicted by a Rockingham County grand jury with sexually assaulting a student in both Exeter and Kingston in 2021 while working at Sanborn Regional High School.
Bridgette Doucette-Howell, 38, who lives in Merrimack, had sex with an an 18-year-old student on two occasions in April and May at Sanborn Regional in Kingston, and once in Exeter while she was an employee, contractor, or volunteer, according to the indictment.
On a third occasion in May, she kissed the student at the school.
Doucette-Howell was indicted on charges of felonious sexual assault and three aggravated counts of felonious sexual assault, according to the indictment. Although the student making the accusations was 18 at the time, the charges have to do with the educator's "position of authority" over the student.
"When the victim is 13 years of age or older and under 18 years of age and the actor is in a position of authority over the victim and is more than 4 years older than the victim," reads the state's criminal code. RSA 632-A-2,I (k).
Superintendent Thomas Ambrose told WMUR that Doucette-Howell was working an an extracurricular activity drama coach at the time. The state Department of Education told WMUR that her license to teach has been suspended.
Teacher of the Year finalist for 2016
Doucette-Howell was one of 8 finalists for Teacher of the Year award in 2015, according to the New Hampshire Department of Education. She was teaching history and social studies at the Regional Services and Education Center in Amherst in Amherst at the time.
According to the Nashua Telegraph's coverage of the award, she worked at the Seacoast Repertory Theatre in Portsmouth and graduated from UNH.
Contact reporter Dan Alexander at Dan.Alexander@townsquaremedia.com or via Twitter @DanAlexanderNH
Trending Stories for Seacoast Current (April 4-10, 2022)
More From Seacoast Current