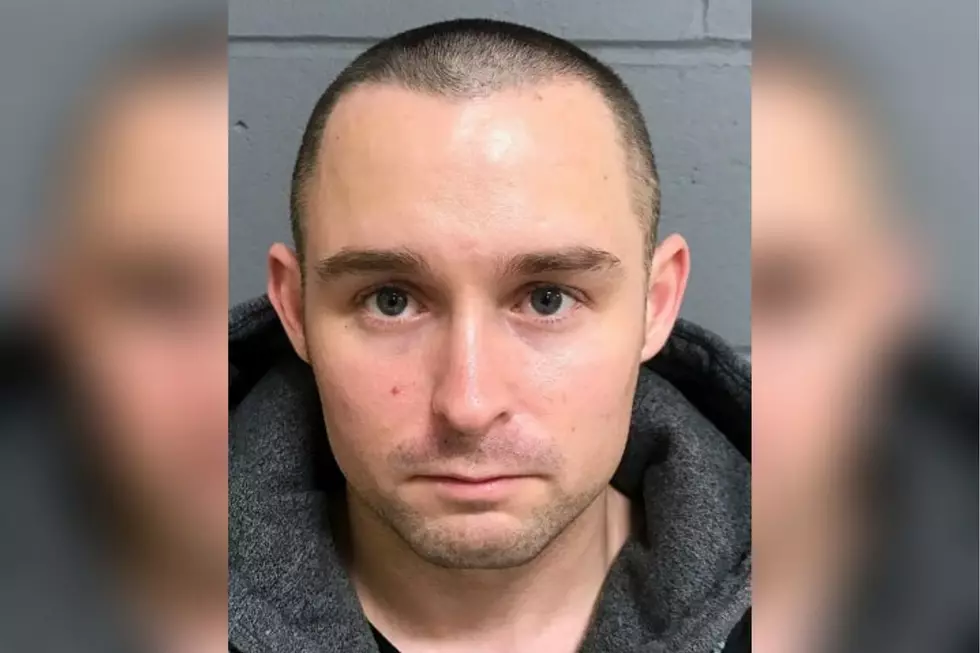 New Hampshire Man Charged With Burglary After Footprints Found in Snow
Dover Police Department
A Dover man was arrested and charged with burglary on Sunday after allegedly breaking into a home on Sandy Lane in Dover, according to the Dover Police Department.
Police allege Michael J. Skidmore, 33, of Dover, broke into and burglarized a home on Sandy Lane in Dover, according to a press release. Officers said they spoke with residents of the home on Friday who said they discovered suspicious footprints in the snow the following morning.
Neighbors also allegedly told police they witnessed a suspicious vehicle that had been pulling into several neighborhood driveways on Friday, the release said, adding that neighborhood residents were able to provide a description of the vehicle.

Enter your number to get our free mobile app
Police said they responded to the same area on Saturday morning and discovered a separate residence on Sandy Lane had been apparently burglarized, per the release. Following the investigation, a vehicle matching the aforementioned description was found and stopped in the area on Sunday night.
According to release, Skidmore was identified as the driver of the vehicle and, following an interview with police, was arrested and charged with burglary for breaking into Sandy Lane home in Dover, police said.
Skidmore allegedly refused bail and was scheduled to be arraigned at Strafford County Superior Court on Monday.
Dover police said the incident remains under investigation and anyone with relevant information is asked to call the Dover Police Department at 603-742-4646 or the Dover CrimeLine at 603-749-6000.
LOOK: 50 photos of American life in 2020
More From Seacoast Current