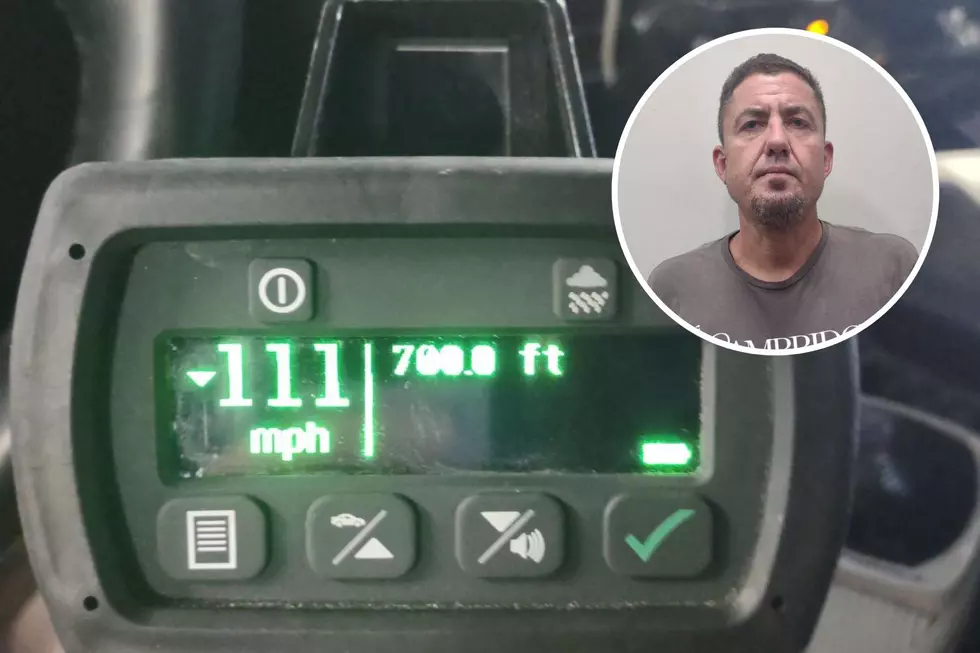 Driver Clocked at 111 MPH on NH's Spaulding Turnpike
Shaun Vachon, trooper's speed gun display showing his speed 9/26/22 (NH State Police)
New Hampshire State Police stopped their second 100+ mph speeder in the past two days on the Spaulding Turnpike Monday morning.
Shaun Vachon, 42, of Farmington was clocked by a trooper heading southbound near Exit 13 (Route 202) in Rochester driving a 2013 Honda Accord at 111 mph around 9:05 a.m., according to State Police. The trooper pulled Vachon over and charged him with reckless driving.
The posted speed limit is 65 mph.
Vachon was booked and released, with a Rochester Circuit Court arraignment date of November 7.
Franklyn Julian, 22, of Candia was stopped late Saturday night between Exits 8 and 7 on Route 101 westbound in Epping, driving a 2010 Infiniti sedan at an estimated 140 mph, according to State Police. He was charged with reckless driving and a solid line violation.
Contact reporter Dan Alexander at Dan.Alexander@townsquaremedia.com or via Twitter @DanAlexanderNH
Catch These Three New Hampshire 2022 Fairs While You Still Can
More From Seacoast Current