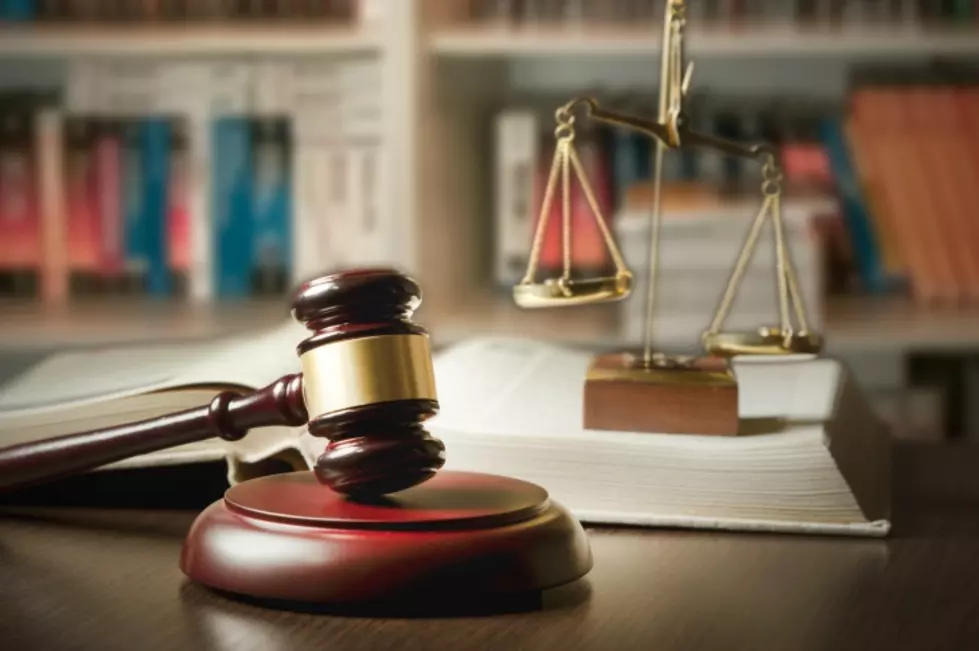 Farmington, NH, Man Pleads Guilty to Fentanyl and Firearm Charges
Getty Images
A Farmington man has pleaded guilty in federal court to conspiracy to distribute fentanyl and unlawful possession of a firearm.
Acting United States Attorney John J. Farley made the announcement on Wednesday that Thomas Blanchette, 45, will be sentenced on Sept. 15.
His wife, co-conspirator Amy Blanchette, will be sentenced on Oct. 19.
According to a press release from the Department of Justice, documents and statements made in court show that Blanchette conspired with others between 2016 and 2018 to distribute fentanyl.
On Nov. 17, 2017, a New Hampshire State Police trooper made a motor vehicle stop of co-conspirator Christopher Stearns' vehicle after observing several motor vehicle violations.  Thomas Blanchette and Amy Blanchette were passengers in the vehicle, along with another individual.
The trooper subsequently seized the vehicle and executed a search warrant. They found 176 grams of fentanyl in a box near the rear passenger seat where Amy Blanchette had been seated.
Arrest warrants were obtained for Stearns, Thomas Blanchette and Amy Blanchette.
On Jan. 2, 2018, DEA agents observed Stearns and Thomas Blanchette in Stearns' vehicle as they were traveling to the area of Lawrence, Mass., and returning to New Hampshire a short time later.
A trooper from New Hampshire stopped the vehicle and arrested Stearns and Thomas Blanchette on the outstanding arrest warrants.  State police subsequently executed a search warrant on Stearns' vehicle and seized over 28 grams of fentanyl.
Stearns has since pleaded guilty and has been sentenced.
On December 20, 2018, DEA agents executed federal arrest warrants for Thomas and Amy Blanchette at their residence.  A search of the residence resulted in the seizure of quantities of fentanyl, cocaine, and several firearms.
Thomas Blanchette was prohibited from owning firearms due to a felony conviction in 2010, according to the press release.
Farley said fentanyl traffickers continue to cause significant damage to communities throughout New Hampshire.
"When drug dealers are armed, they pose an enhanced risk to public safety.  We will continue to work closely with our law enforcement partners to identify and prosecute the drug traffickers who are threatening the quality of life in the Granite State," Farley said.
This matter was investigated by the Drug Enforcement Administration, the New Hampshire State Police and the Bureau of Alcohol, Tobacco, Firearms and Explosives, with assistance from the New Hampshire State Police. The case is being prosecuted by Assistant U.S. Attorney Jennifer Cole Davis.
Contact Managing News Editor Kimberley Haas at Kimberley.Haas@townsquaremedia.com.
LOOK: Milestones in women's history from the year you were born
Women have left marks on everything from entertainment and music to space exploration, athletics, and technology. Each passing year and new milestone makes it clear both how recent this history-making is in relation to the rest of the country, as well as how far we still need to go. The resulting timeline shows that women are constantly making history worthy of best-selling biographies and classroom textbooks; someone just needs to write about them.
Scroll through to find out when women in the U.S. and around the world won rights, the names of women who shattered the glass ceiling, and which country's women banded together to end a civil war.
More From Seacoast Current