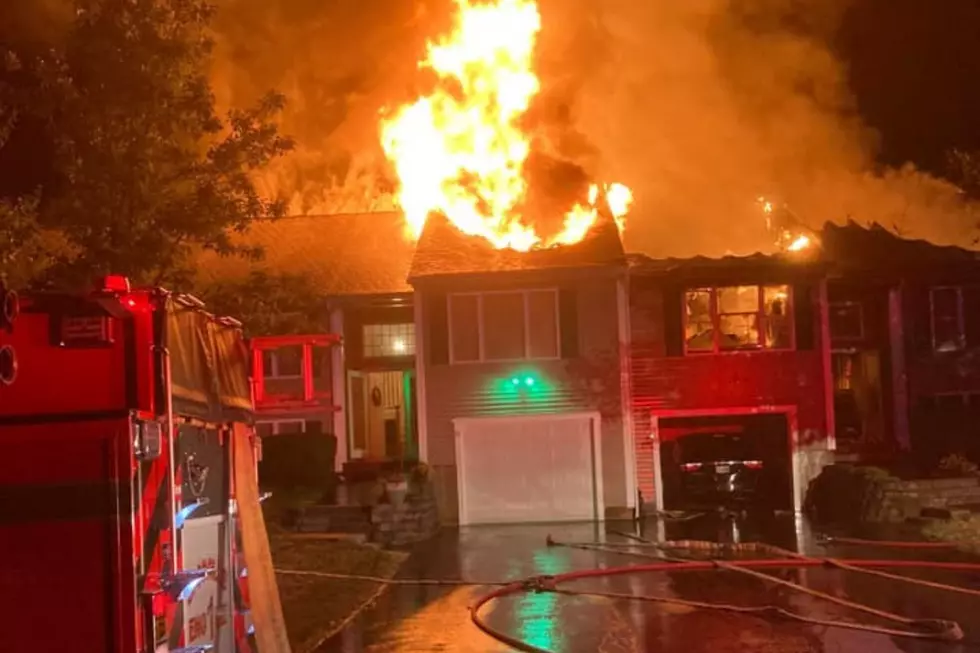 Fire Damages 2 Townhouse Units in Danville, NH
Fire at a Danville town house 8/5/22 (Rockingham Alert)
A townhouse structure was heavily damaged by a fire early Friday in Danville.
Danville Fire Department Fire Chief Steve Woitkun told Seacoast Current that two of the four units at the townhouse on Buck Circle were burned, but all residents and pets got out safely. No firefighters were injured fighting the fire.
Rockingham Alert reported the fire went to two alarms and was called in around 2:55 a.m. The cause of the fire remains under investigation.
Flames went through the roofs of the two units, according to photos posted by Rockingham Alert.
Rockingham Alert was first to report on the fire.
This is a breaking story. Check back for additional details
Contact reporter Dan Alexander at Dan.Alexander@townsquaremedia.com or via Twitter @DanAlexanderNH
Step Back in Time at These 10 Historic New Hampshire Restaurants
More From Seacoast Current