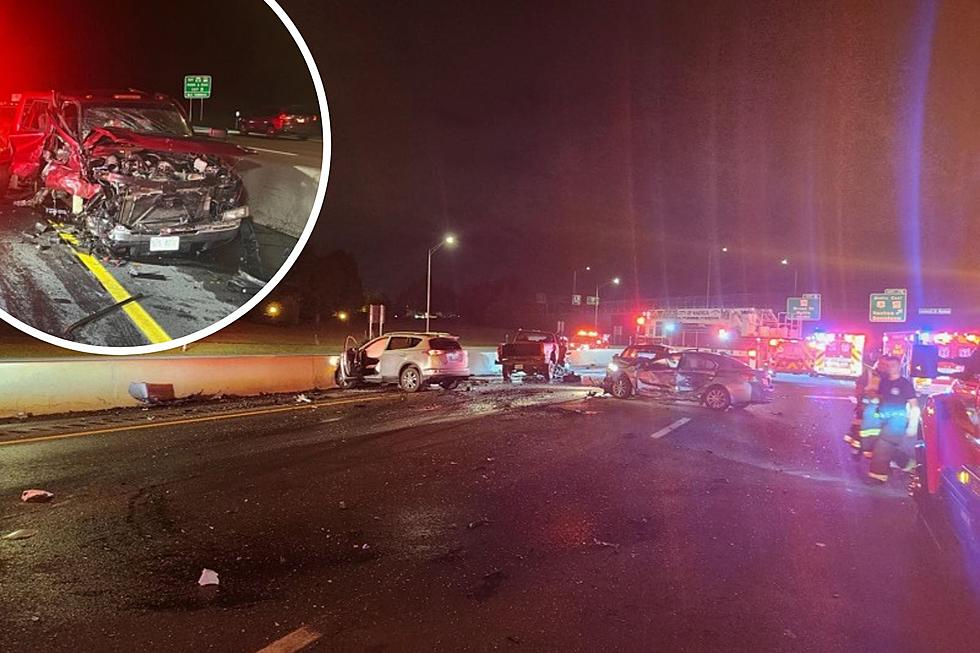 Five Injured in Wrong-Way Crash on Everett Turnpike in Nashua
Crash on the Everett Turnpike in Nashua, damaged vehicle 6/24/23 (NH State Police)
🔴A woman drove the wrong way on the Everett Turnpike in Nashua and hit a pickup
🔴The pickup driver was seriously injured
🔴Three other vehicles struck the pickup and the woman's vehicle
---
Five people were injured when an allegedly intoxicated driver drove in the wrong direction on the Evertt Turnpike in Nashua Saturday night before her own SUV burst into flames.
New Hampshire State Police said the driver, Jennifer Pratka, 29, of Litchfield, drove northbound in the southbound lanes around 10:30 p.m. and hit a pickup in the left land near Exit 7W (Route 101A). Three other oncoming vehicles struck the pickup, causing its driver to be seriously injured.
The occupants of the other vehicle suffered minor injuries. All the injured, including Pratka, were taken to St. Joseph Hospital in Nashua.
Pratka became entrapped inside her Subaru Impreza which had caught fire, but she was  quickly extricated. She is charged with aggravated driving under the influence and reckless conduct. Pratka was released pending an appear in Hillsborough Superior Court in July.
State Police asked any witnesses to the crash to call 603-223-8308.
Contact reporter Dan Alexander at Dan.Alexander@townsquaremedia.com or via Twitter @DanAlexanderNH
Meet Townsquare Media Portland and Portsmouth Contributors
More From Seacoast Current