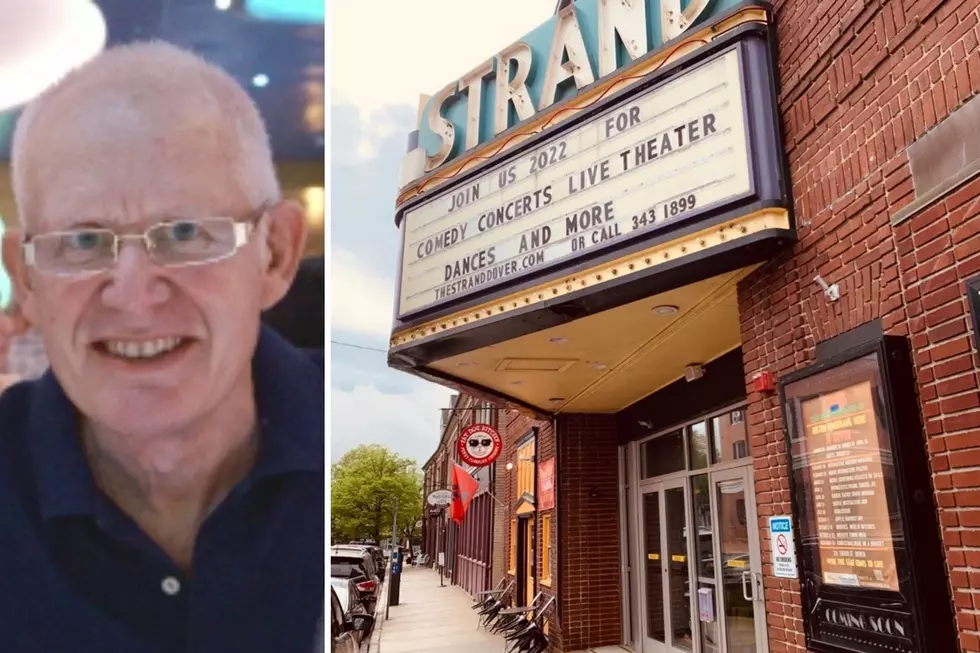 Former Strand Theater Owner Michael J. Spinelli Jr. Dies at Age 76
Michael J. Spinelli Jr. (Tasker Funeral Service), Strand Theater in Dover (Christine Sieks, Townsquare Media)
Dover native Michael J. Spinelli Jr., the former owner of the Spinelli Cinemas and the Strand Theater in Dover, died Wednesday at the age of 76.
Spinelli founded the Spinelli Companies and developed commercial and industrial properties after his graduation in 1968 from Plymouth State College. He bought Dover's Strand Theater in 1984, the first of several historical theaters he purchased and refurbished. The Strand was also one of four Spinelli Cinemas movie theaters until they closed in 2009.
In 2006, Plymouth State established The Michael J. Spinelli Jr. Center for University Archives and Special Collections in his honor. Spinelli was also the second recipient of the school's Richard E. Collins Medal for Distinguished Philanthropy.
"Mike's extraordinary loyalty and dedication to Plymouth State University are a fine example to us all, as are his integrity, modesty, and vision," then-university President Donald P. Wharton said at the time.
Spinelli was diagnosed with Parkinson's Disease in 2011.
"Michael is remembered for his smile, sense of humor, and celebrating the accomplishments of his friends and family. People who knew Michael described him as the best and kindest man, with the biggest heart," according to his obituary.
He was married to wife Patricia, whom he met while at Plymouth State. They had four children, ten grandchildren, and a beloved dog named Chauncy.
Visitation hours for Spinelli are Wednesday from 4 p.m. to 7 p.m. at Tasker Funeral Home, 621 Central Avenue in Dover. A funeral mass will be celebrated Thursday at 11 a.m. at St. Mary's Church, located on 25 Chestnut Street in Dover.
In lieu of flowers, the family asked for donations in Spinelli's name to the Cornerstone VNA, 178 Farmington Rd., Rochester, NH 03867.
Contact reporter Dan Alexander at Dan.Alexander@townsquaremedia.com or via Twitter @DanAlexanderNH
Trending Stories for Seacoast Current (May 2-8, 2022)
More From Seacoast Current