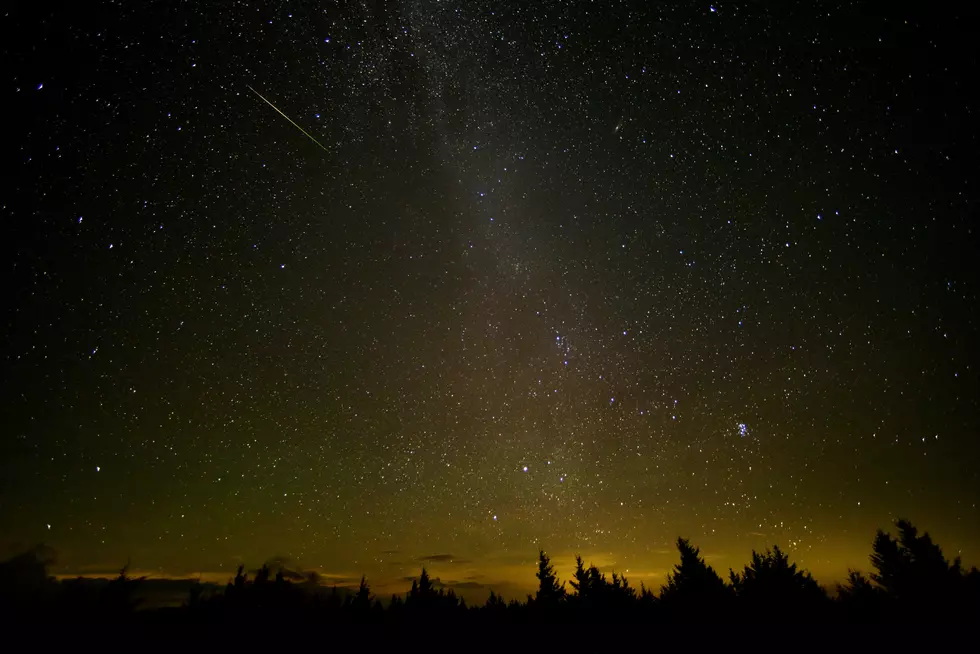 Giant Meteor in NH Skies Was Both Seen And Heard?
Getty Images
Editor's note: This article was written by a Townsquare Media Northern New England radio personality and may contain the individual's views, opinions or personal experiences.
---
On Monday night at around 8:30pm, a giant meteor streaked through the eastern sky of NH. Did you happen to see it? Or better yet, did you hear it?
Last night, WMUR-TV meteorologist Hayley LaPoint was asked about reports that this meteor was actually heard by several people that saw it.
She replied that it was very common to hear meteors as they enter our atmosphere and that it could be mistaken for thunder.
Since she's not only a 'Meteor'-ologist, but also, in my humble opinion, the best and most accurate weather person in the world, I will take her word for it as gospel.
The thing is, I've never heard one.
So, it's difficult for me and my ego to accept that out of all the huge meteors I've seen in a lifetime of looking upward, I have yet to be within earshot.
Whenever something like this frustrates me, I prefer to research it obsessively until the acquisition of this new information calms me down a bit.
According to earthsky.org, when a meteor enters our atmosphere within sixty miles of the earth's surface, without fully burning up, it breaks the sound barrier. The resulting 'boom' is what is heard by witnesses and it is called a 'Sonic Meteor'.
If it gets even closer to the witnesses, they will hear and see it almost at the same time! These are extremely rare and are called 'Electrophonic Meteors.'
The giant fireball that lit up the skies of The Granite State Monday night was more than likely a 'Sonic Meteor' from 'The Lyrid Meteor Shower' which is supposed to peak this weekend.
And I am still extremely jealous of everyone that experienced it.
CHECK IT OUT: See the 100 most popular brands in America
10 Photos of Beautiful Fall Foliage in Maine and New Hampshire
More From Seacoast Current