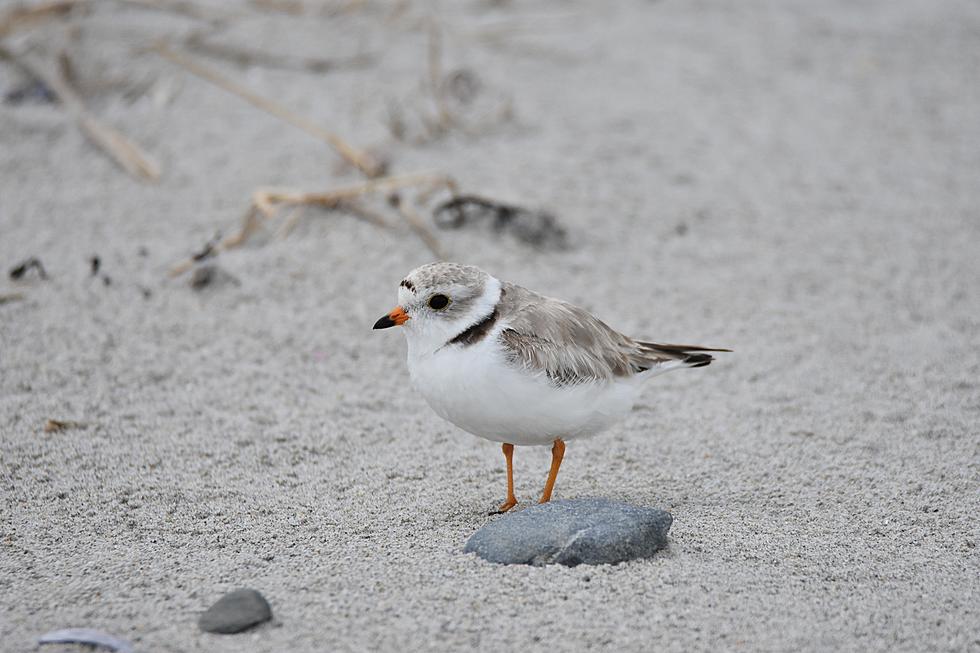 Hampton Beach, NH Fireworks Back On as Newborn Piping Plovers Begin to Fly
Piping plover (Matt Giambartolomei, NH Fish & Game)
The piping plovers are learning to fly and their nests moved which means fireworks are back on at Hampton Beach for Wednesday night and the Fourth of July.
There are a record-setting 13 pairs of piping plovers nesting along the sandy shores of Hampton and Seabrook, according to NH Fish and Game including some in the area where fireworks are launched from in Hampton Beach. Because they are considered to be endangered they cannot be moved.
As a result the displays on Saturday, June 19 and Wednesday, June 23 were canceled.
The Hampton Beach Village District on their Facebook page said the plovers have moved one of their nests as the babies mature and learn to fly.  That clears the way for fireworks on Wednesday and again on Sunday, the Fourth of July.
"The ones in front of Bernie's Beach Bar I'm sure they aren't flying yet.  The parents of them moved them down slowly to the dunes area so they're in a better protected space as opposed to where Bernie's is which is all open," Hampton Beach Village District Commissioner Chuck Rage told Seacoast Current.
They moved far enough away from unhatched chicks to allow the fireworks to be launched from an alternative location just south of the Seashell stage, according to Rage.
A representative from NH Fish and Game on Saturday afternoon did not respond to Seacoast Current's request for more information.
Brendan Clifford, a biologist with NH Fish and Game's Nongame and Endangered Wildlife Program told Seacoast Current earlier that within just a few hours of hatching, piping plover chicks are able to walk and feed on their own, but the first few weeks of life are critical because the chicks are small and hard to see.
Piping plovers that nested last year on the closed beach during the pandemic which led to the cancellation of fireworks in Hampton Beach.
Contact reporter Dan Alexander at Dan.Alexander@townsquaremedia.com or via Twitter @DanAlexanderNH
21st Hampton Beach Sand Sculpting Classic
Take a look at the entries in the 21st Hampton Beach Sand Sculpting Classic held June 17-19, 2021
More From Seacoast Current