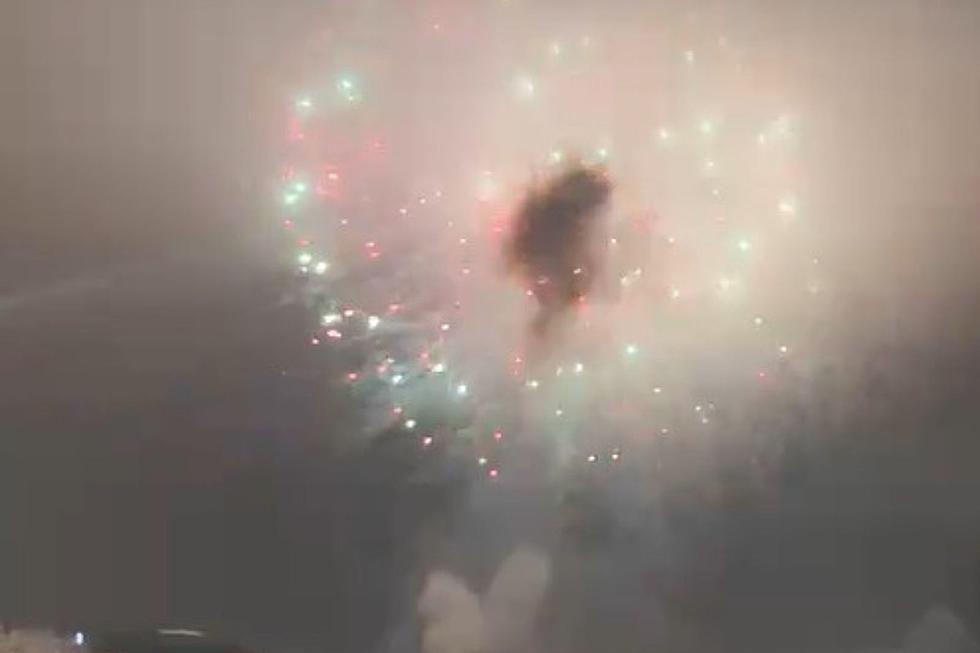 Hampton, New Hampshire, Postpones Wednesday Night Fireworks Display
Fourth of July fireworks in Hampton (Hampton Beach Village District via Facebook)
A second night of fireworks in Hampton Beach for Wednesday is canceled due to an injury to a member of the crew that launches the display.
The display has been rescheduled for Friday night with a "special" shot promised to make up for the postponement, according to the Hampton Beach Village District.
"This crew member was injured during a display last evening in Massachusetts due to a weather-based incident," American Thunder Fireworks Operations Manager Richard Fowler wrote. "We will pass along the well wishes to them. We apologize for the inconvenience of rescheduling and look forward to seeing you all on Friday."
Fowler did not disclose details about the injury or a specific location.
You can get your fireworks fix in Portsmouth on Wednesday night. The town postponed its display from Monday because of the threat of rain.
Contact reporter Dan Alexander at Dan.Alexander@townsquaremedia.com or via Twitter @DanAlexanderNH
These 20 Maine Ice Cream Places Serve Up the Biggest Scoops
Let's find out which Maine Ice Cream Shop has the deepest scoops!
More From Seacoast Current