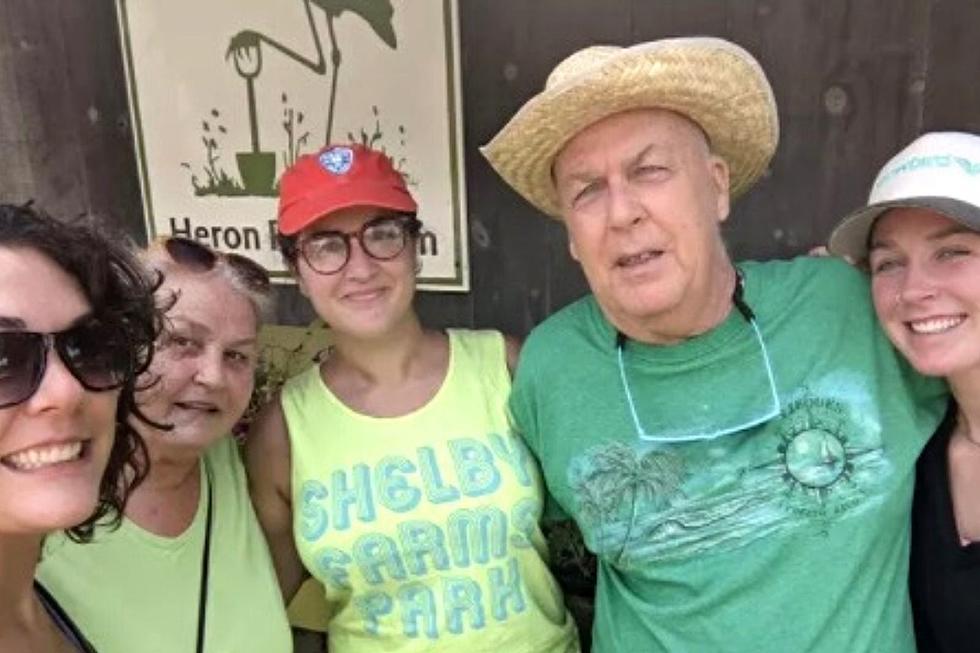 Hampton Rep. Renny Cushing Loses Battle With Cancer
Renny Cushing and family (Andy Davis via GoFundMe)
Less than a week after taking a medical leave of absence from his leadership duties, Hampton Rep. Renny Cushing died Monday at the age of 69.
"With great heartbreak, we want to let you know that Renny Cushing died this morning, March 7th, here at his beloved home. We hoped for more time, but our Papa was never one for following a schedule. We are okay, and in mourning, and so filled with love and gratitude," read an announcement from his family on a GoFundMe page created to help the family with his medical expenses.
"Renny Cushing served his community for decades in the New Hampshire House and made a lasting impact on the issues he cared deeply about. My thoughts are with the Cushing family during this unimaginable time," Gov. Chris Sununu said.
"When I think of Renny I think of a champion for people, especially for those who don't have a lot of champions. I think of his heart and his compassion as what was so remarkable about him," state Sen. Tom Sherman told Seacoast Current. "It's his understanding of other people and their needs and advocating for people who didn't have many advocates. It was just remarkable to me."
"Today, New Hampshire lost a great and courageous hero, and I lost a good friend, with the passing of New Hampshire House Democratic Leader Renny Cushing. Renny's passion for justice was unparalleled in New Hampshire history. He spent his entire life fighting the good fight. Always courageously championing the cause of those who needed a champion," New Hampshire Democratic Chairman Ray Buckley said in a statement.
"All New Hampshire Democrats are feeling an immense loss and mourn the passing of Leader Cushing. Our heartfelt condolences go to his wife Kristie Conrad and his three daughters, Marie, Elizabeth and Grace."
"We lost a lion for justice in our state. He might not have been Portsmouth's Representative in Concord, but he was always on our side. Portsmouth sends our condolences to the Cushing family during this difficult time," Portsmouth Mayor Deaglan McEachern said.
Condolences poured in for Cushing, who was diagnosed with stage four prostate cancer in August 2020.
"Renny Cushing was a passionate public servant whose decades of service touched the lives of families across New Hampshire. His resilience was unparalleled, and he continued to be an advocate for working families and those in need through his very last days," Sen. Jeanne Shaheen said. "He left an indelible impact on our communities and will be sorely missed. My thoughts are with the Cushing family and all Granite Staters as we mourn such a heartbreaking loss."
Sen. Maggie Hassan and husband Tom said they were "heartbroken" at word of Cushing's death.
"Renny served his community and New Hampshire up to his very last days, and he always led by example. He showed us that an individual's voice matters, and the importance of bringing our lived experience into our advocacy. This made him not only an effective leader but also a dear friend to me and many, many others. Renny's generous spirit infused everything he did — bringing an easy smile to the faces of those around him, and creating consensus and goodwill even in the face of spirited disagreements," Hassan said.
"I want to send my deepest condolences to Renny's family. He was a tireless and passionate advocate for New Hampshire," Senate president Chuck Morse said on his Twitter account. "His service to the General Court made a real difference, and he will be greatly missed. Susan and I are keeping his family in our thoughts and prayers."
"Today we learned with sadness of the passing of Representative Renny Cushing. Renny was a champion for many causes to help ordinary Granite Staters during his life, and public education was high on that list," AFT-NH President Deb Howes said in a statement.
Funeral arrangements have not yet been announced.
Contact reporter Dan Alexander at Dan.Alexander@townsquaremedia.com or via Twitter @DanAlexanderNH
Trending Stories for Seacoast Current (February 28-March 6, 2022)
More From Seacoast Current