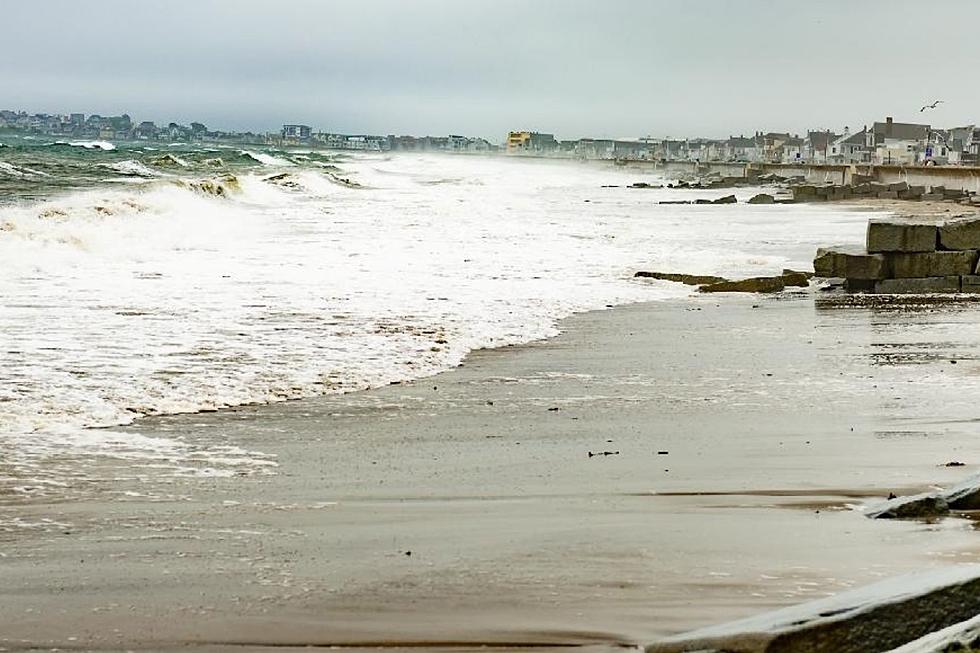 Henri Will Influence Sunday Night's Astronomical High Tides
Hampton Beach and the effects of Henri (Jason Palmer)
The next potential threat presented by now Tropical Depression Henri are the astronomical high tides happening late Sunday night which will be the highest of the month thanks to the full moon.
Henri was  moving Sunday night at a crawl northwest across Connecticut with sustained winds of 40 mph.
A High Surf Advisory is in effect for the entire New Hampshire and Maine coastline because of large break waves of 5-8 feet creating dangerous swimming and surfing conditions.
"We expect a little bit of surge because of the momentum of the tropical system coming up into the coast. We will see a little bit of a rise in the water but as far as far as any kind of flooding issues fortunately Cape Cod being in the way is sheltering the Seacoast from the strongest swell and surge of Henri," National Weather Service meteorologist Maura Casey told Seacoast Current.
"There could be high water in your real trouble spots like the back bays of Hampton,' Casey said.
Turn Around, Don't Drive Through High Water
Hampton Deputy Police Chief Alex Reno told Seacoast Current there's some extra officers on duty in case flooding develops. Barricades and saw horses are at the ready if roads need to be shut down.
"We're asking people if they live in a flood prone area that they move their vehicles tonight and they take all the precautions they would with high water," Reno said.
He said the department will post closures on its social media and reminded drivers to stay out of deep standing water.
"We just want people to use caution. Luckily this high tide tonight will be around midnight so hopefully that will minimize that amount of issues that we have," Reno said.
Heavy Rain Outside New England
The storm's biggest impact has been throwing back rain into the Hudson Valley of New York, northern New Jersey and the Poconos of northeast Pennsylvania. Up to 8 inches fell in several Central New Jersey towns.
"Unfortunately, the rain won't stop completely in the state until Henri makes its big U-turn over New England tomorrow afternoon," New Jersey Townsquare Media Meteorologist Dan Zarrow said.
Once Henri makes the turn even as it passes over the Seacoast the rain and wind impact will be minimal as the storm is weakening.  There is the potential for showers and thunderstorms with torrential rains to develop late Monday afternoon into the evening.
Meteorologist Dan Zarrow contributed to this report
Contact reporter Dan Alexander at Dan.Alexander@townsquaremedia.com or via Twitter @DanAlexanderNH
See How School Cafeteria Meals Have Changed Over the Past 100 Years
Using government and news reports,
Stacker
has traced the history of cafeteria meals from their inception to the present day, with data from news and government reports. Read on to see how various legal acts, food trends, and budget cuts have changed what kids are getting on their trays.
More From Seacoast Current