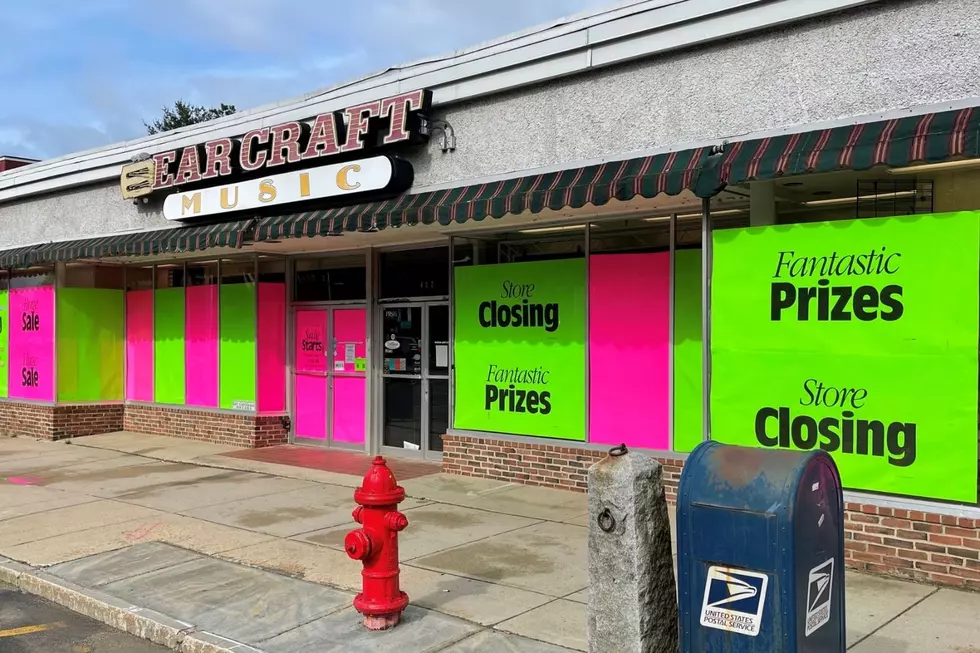 Legendary Dover, NH, Ear Craft Music to Begin Closing Sale
Ear Craft Music in Dover announces its final sale (Shawn Olsten, Townsquare Media)
The iconic Ear Craft Music will start to wind down operations after 50 years in business in Dover with its final sale on Thursday.
General Manager Scott Sutherland said running the independent music store and its array of musical instruments and lessons has got "more and more difficult" for owner Brian & Stephanie Fischer, and a buyer was found for the building on Central Avenue.
"It was a sole proprietorship and the family that owns (Ear Craft) is ready to move on and enjoy their retirement," Sutherland said.
The staff has spent the past several days preparing for the sale, which will last for approximately a month. Sutherland said despite the sadness and disappointment at the closing, they're trying to make it a fun occasion with several thousand dollars worth of prizes.
"We're trying to make the most of it and make it fun and enjoyable for our customers and the staff. Everyone's working hard to make it a really special event," Sutherland said. "We are going to be doing some prize giveaways like a guitar and a keyboard. We're also going to have stuff like big screen TVs and some cool prizes that everyone can really appreciate like gas cards."
Customers on the store's Facebook page are sad at the announcement of the store closing.
"I have done business with this place for many many years. I will miss the guys and the great relationships. Every good thing must end at some point though...thanks for all the years," Pete Peterson wrote in the comments.
"Driving through Dover Sunday I saw the sign in the window. I don't begrudge anyone's retirement but this is really sad news for the musicians community," Jay T. Dugal wrote.
"I think my first trip there was in middle school, and I loved it! Once I had my license I made trips there, picked up a couple pedals, amps, and a bass through the years," Dave Corcoran said. "Always loved the acoustic room, and the unique selection that you always encouraged me to try out, knowing full well a college kid wasn't likely to buy a $4,000 Fender."
Sutherland takes ten years worth of memories with him and is appreciative of the connections he has been able to make.
"I've developed as a musician, I've developed as a sound technician, I've developed as a leader. I became the general manager a year ago. It's the community you build, the musicians you get to play with," Sutherland said.
He's also had a chance have some unique experiences like train at Taylor Guitars, the country's leading maker of guitars. Among their customers are Zac Brown, Alan Jackson, Jewel, Dave Matthews, Taylor Swift, and the late Prince.
Contact reporter Dan Alexander at Dan.Alexander@townsquaremedia.com or via Twitter @DanAlexanderNH
Trending Stories for Seacoast Current (June 6-12, 2022)
.
More From Seacoast Current