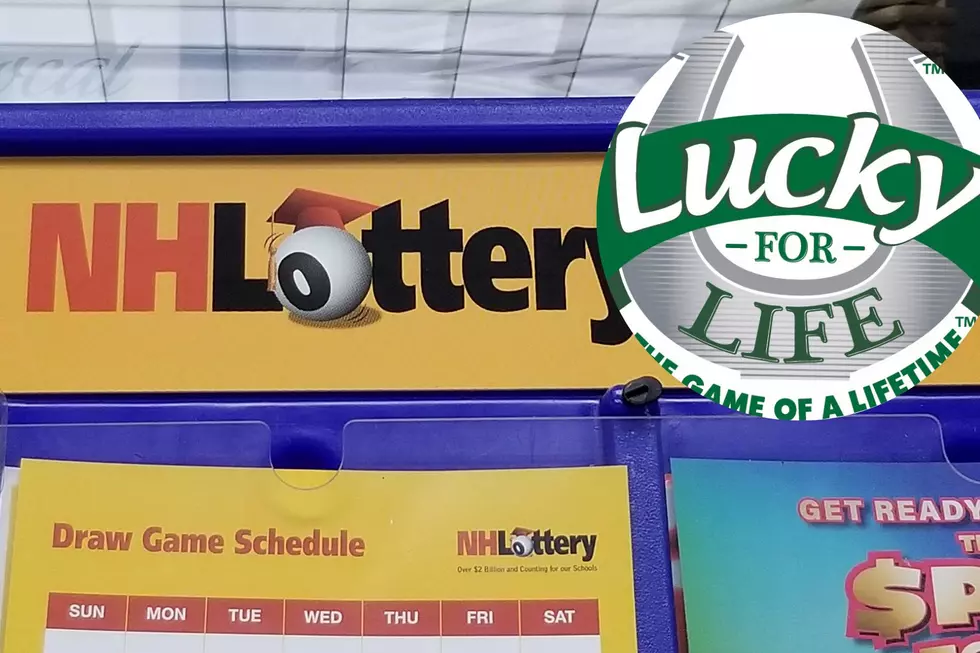 Lucky for Life Lottery Game Top Prize Ticket Sold in NH
NH Lottery logo (Dan Alexander, Towsnquare Media), Lucky for Life logo (Lucky for Life)
New Hampshire had a top winner in the multistate Lucky For Life lottery game with a grand prize worth at least $5 million.
The game, played in 23 states, pays grand prize winners $1,000 a day for life for at least 20 years, or $365,000 per year before taxes. The winner can also choose a one-time cash payment of $5.75 million.
Friday night's winning numbers were 23, 33, 34, 35, and 42, and the Lucky Ball was 14. The winning ticket that matches all five numbers and the Lucky Ball was purchased at Nouria on the Londonderry Turnpike in Auburn, according to NH Lottery spokeswoman Maura McCann.
It's the third time a ticket purchased in New Hampshire has won the grand prize.
Richard Higgins of Manchester was the first top prize winner from New Hampshire, playing his numbers at Bunny's Superette in Manchester in August 2013. The second top prize-winning ticket was purchased in March 2016 by Robert Keefe of Manchester at the Hannaford on Hanover Street.
Lucky for Life drawings are held daily.
The jackpots for the other multi-state games New Hampshire participates in - Mega Millions and Powerball - have large growing jackpots as well.
The Mega Millions jackpot rolled over to $277 million ($149 million cash) after no ticket won Friday night's drawing. Saturday's Powerball drawing is worth $225 million ($122.7 million cash).
Contact reporter Dan Alexander at Dan.Alexander@townsquaremedia.com or via Twitter @DanAlexanderNH
Trending Stories for Seacoast Current (August 22-28, 2022)
More From Seacoast Current