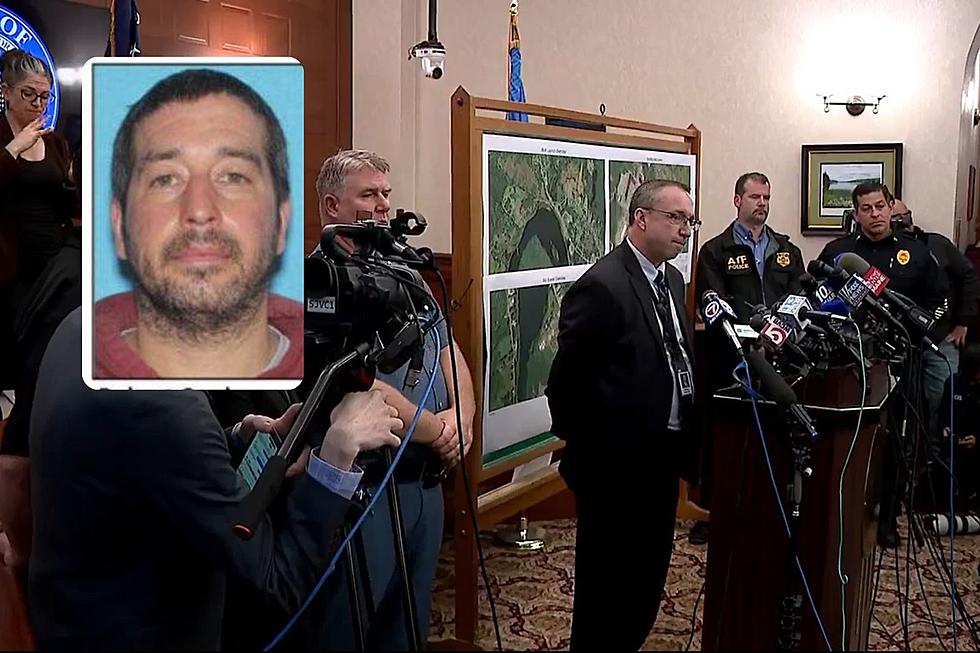 Maine Cops Confident They Will Find Shooting Suspect Robert Card
Friday press conference with Maine Public Safety Commissioner Michael Sauschuck (WGME TV via Facebook)
🔴 The investigation is slow and methodical, according to Maine State Police.
🔴 Many weekend events are canceled.
---
The investigation into Wednesday's shooting rampage that left at least 18 dead is far from over, according to Maine Public Safety Commissioner Michael Sauschuck.
Speaking during a media briefing Friday morning, Sauschuck said that the investigation may seem slow because of the need to process all the evidence at Just-in-Time Recreation and Schemengees Bar & Grille.  Each of the over 530 tips called in by the public also need to be investigated.
"Every one of those rounds that got fired need to be investigated. Every one of those cartridges that lays on the ground need to be collected," he said.
Investigators are also trying to be respectful of the victims and their families. But he remains confident Robert Card will be found. The victims have not yet been officially identified by Maine State Police.
"There is no question in my mind that we will bring this individual into custody, one way or the other," Sauschuck said.
Sauschuck said the search on Friday would focus on the area near the Androscoggin River where Card's Subaru Outback was found, but its not the only place investigation teams would be.
"They're going to be out in the woods. They're going to be out crawling around," Sauschuck said.
During Thursday's search of Card's home in Bowdoin, Sauschuck confirmed a note was found, but would not confirm its contents.
A number of weekend events have been canceled, including the Trail of Treats at Viles Abroretum in Augusta, the FDA's Drug Take Back program, and the Maine Mariners game Friday night against Adirondak.
Contact reporter Dan Alexander at Dan.Alexander@townsquaremedia.com or via X (Twitter) @DanAlexanderNH
Shooting in Lewiston 10/25/23
Gallery Credit: Dan Alexander
More From Seacoast Current