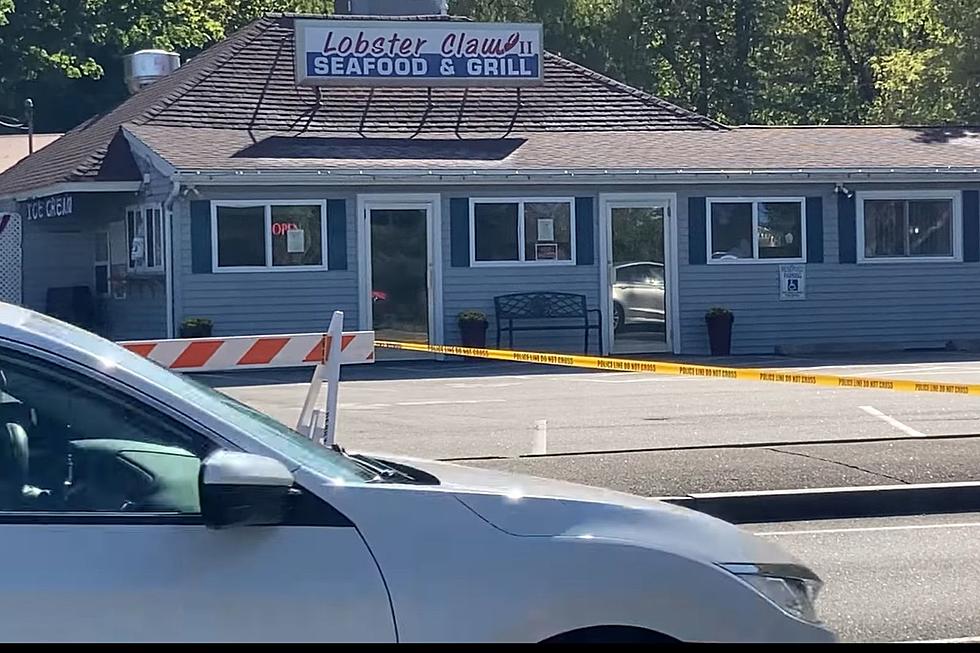 Nephew Fatally Shoots Uncle at Derry, New Hampshire, Restaurant, Cops Say
Police tape outside the Lobster Claw II in Derry after a shooting (Ray Brewer via Facebook)
🔴 John Kratz Jr., 64, of Sandown was shot at the Lobster Claw II in Derry Wednesday
🔴 His nephew, John Kratz, 27, was allegedly the gunman
🔴 The suspect was taken into custody in North Hampton, according to Patch
---
The suspect in a shooting inside a Derry restaurant was taken into custody in North Hampton late Wednesday night.
Attorney General John M. Formella said John Kratz Jr., 64, of Sandown was shot at the Lobster Claw II restaurant on Main Street around 5:50 p.m. Kratz was brought to Elliot Hospital in Manchester, where he was pronounced dead.
A warrant was issued for the arrest of John Kratz, 27, of Candia on a charge of second degree murder.
Formella said Kratz Jr. was taken into custody but did not disclose the details about his arrest or a motive for the shooting. MassLive.com reported Kratz Jr. is Kratz's uncle.
John Kratz is a chef and kitchen manager at the restaurant, according to his LinkedIn account.
Patch reported that Kratz Jr. was tracked by his cell phone near a restaurant in Rye. He was eventually taken into custody on Route 111 near Goss Road, according to the report.
On Thursday morning, Formella did not respond to Seacoast Current's request for more information about the arrest.
Contact reporter Dan Alexander at Dan.Alexander@townsquaremedia.com or via Twitter @DanAlexanderNH
Get a Hole in One at These 8 Popular Mini Golf Courses in New Hampshire
More From Seacoast Current