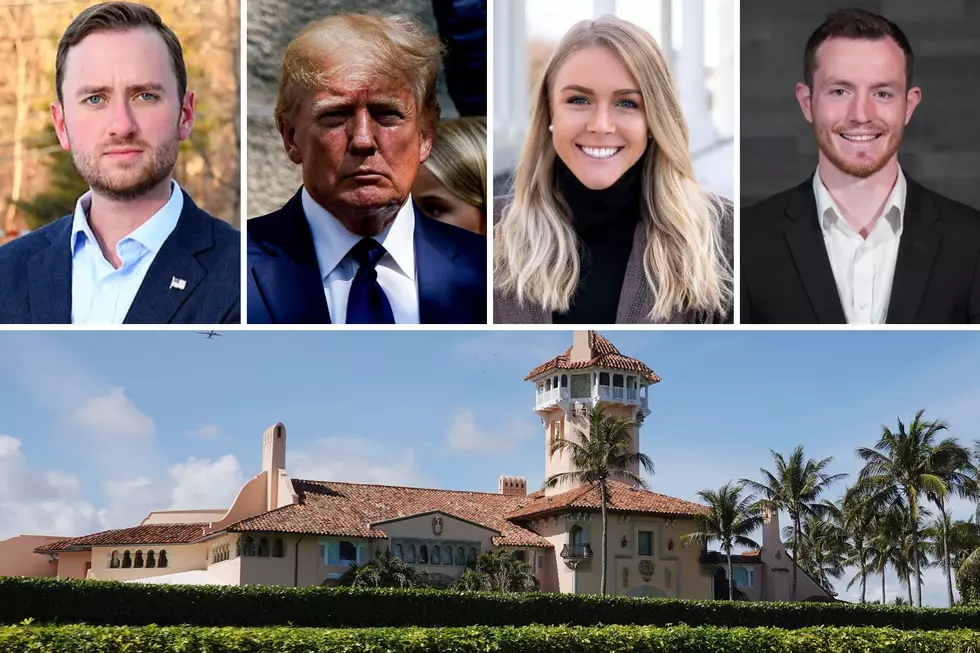 NH GOP Congressional Candidates Bash Search of Trump's Florida Home
Matt Mowers (Matt Mowers), Donald Trump (Getty Images), Karoline Leavitt (Karoline Leavitt), Tim Baxter (Tim Baxter) Trump's Mar-a-Lago resort
The Republican candidates in New Hampshire's First Congressional District primary were critical of the search of former President Donald Trump's Florida home Monday, with one promising to dismantle the FBI.
Trump issued a statement that his home in Mar-A-Lago in Palm Beach was "under siege, raided and occupied by a large group of FBI agents." He  described it as a "weaponization of the justice system and an attack by Radical Left Democrats who desperately don't want me to run for president in 2024."
CNN reported that agents were looking for presidential and classified documents that Trump may have taken after he left office.
Candidate Tim Baxter, also a state representative, said he would abolish the FBI.
"We must purge the corrupt swamp, annihilate the deep state, dismantle the bureaucracy and investigate Hunter Biden," Baxter said on his campaign Twitter account.
Karoline Leavitt echoed Trump's comments in a statement, and called the search a "weaponization of the government against the people."
"The Biden Department of Justice treated Trump supporters as political prisoners, targeted parents as "domestic terrorists," and is now raiding the home of the former President. Meanwhile, the sitting President is complicit in the blatant corruption of his son. Wake up, America," she said in a statement.
Leavitt went on to attack House Speaker Nancy Pelosi's comments that no one is above the law.
"Sit this one out, @SpeakerPelosi. You and your corrupt Democrat cronies will be held accountable in a few short months," she tweeted.
Matt Mowers recalled his time in the Trump Administration in his criticism of the search.
"At the State Department, I saw banana republics 'investigate' their political rivals. Never thought I'd see this in America in my lifetime," Mowers tweeted.
Leavitt and Mowers were both part of the Trump Administration. Gail Huff Brown and Russell Prescott did not issue comment on the search.
The Republican primary is September 13. The winner takes on Democrat incumbent Chris Pappas in the general election in November.
Contact reporter Dan Alexander at Dan.Alexander@townsquaremedia.com or via Twitter @DanAlexanderNH
Trending Stories for Seacoast Current (August 1-7, 2022)
More From Seacoast Current