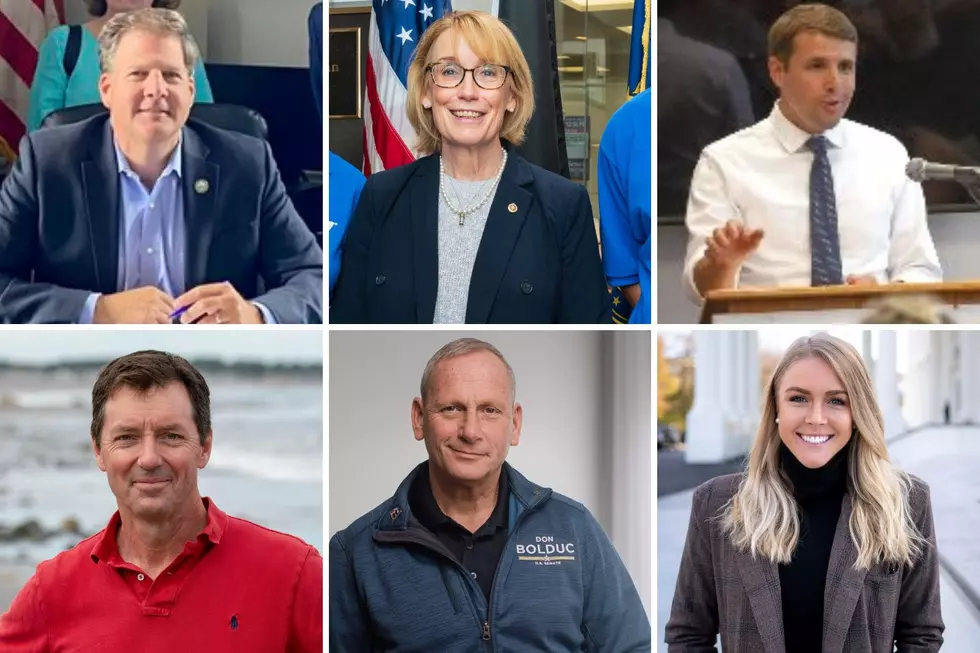 NH House, Senate Races Stay Close as Election Day Nears
Gov. Chris Sununu (Gov. Chris Sununu), Sen. Maggie Hassan (Sen. Maggie Hassan), Rep. Chris Pappas (Rep. Chris Pappas), State Sen. Tom Sherman (Sherman campaign), Don Buldoc (Buldoc campaign), Karoline Leavitt (Karoline Leavitt)
With just over two weeks to Election Day, the races for Senate and U.S. House in New Hampshire will likely come down to the wire, according to a new poll by NH Journal.
Republican challengers Don Buldoc and Karoline Leavitt, who came out of the primary in September trailing Democrats Sen. Maggie Hassan and Rep. Chris Pappas respectively by 5-10% points, have made the close races even tighter.
Hassan and Bolduc are tied at 45% each with 7% undecided, the second poll in the past week to show a dead heat. Bulduc's internal poll showed Hassan at 48%, Bolduc at 47%, 5% undecided, and a margin of error of 4%.
In the First Congressional District race, Pappas has a small lead over Leavitt, 48-45%, with 8% undecided and a margin of error of 3% in the new survey.
The poll was taken October 25 and 26 of just under 1,100 likely voters, as President Donald Trump's endorsement of Leavitt was first reported. First Lady Jill Biden is coming to Manchester and Portsmouth Saturday to campaign for Hassan, Pappas, and Sherman.
Real Clear Politics calls both the Senate and House races a toss-up.  The outlet projects Hassan will hold onto the Senate seat, but has the First Congressional District leaning Republican.
A substantial gap remains between GOP Gov. Chris Sununu and Democrat state Sen. Tom Sherman 52%-34%, with 8% undecided.
Contact reporter Dan Alexander at Dan.Alexander@townsquaremedia.com or via Twitter @DanAlexanderNH
If New Hampshire Towns were Halloween Candies
If your town was a Halloween candy which would it be and why? Granite Staters were faced with this exercise and here is what they said.
More From Seacoast Current