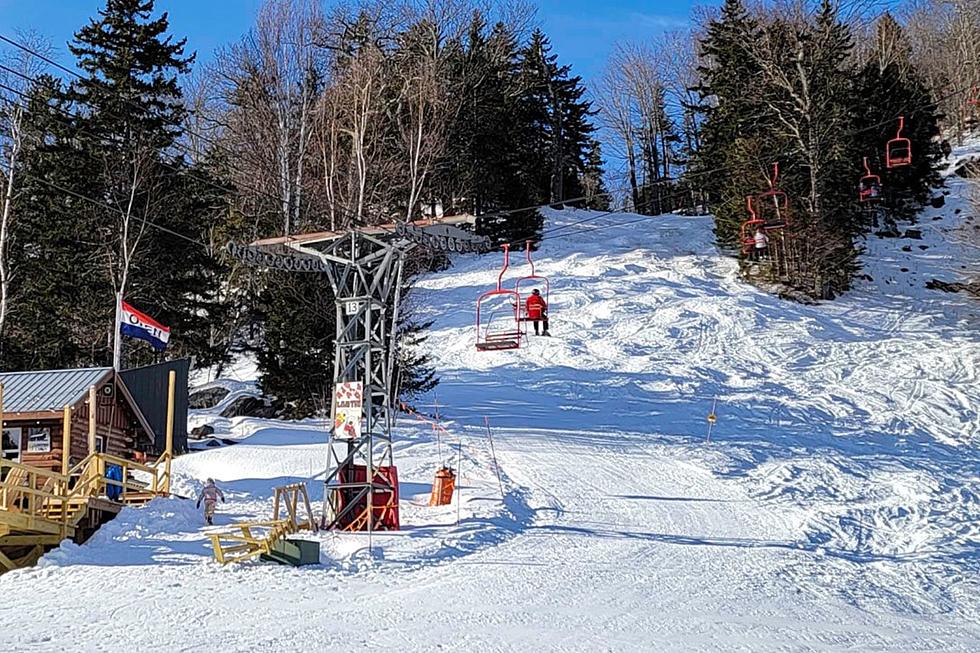 New Hampshire Ski Area to Sit Out the '24 Season
Black Mountain in Jackson (Dennis Symons)
⛷ Black Mountain has been open since 1936
⛷ Its owners cited a number of economic reasons to stay closed for the '23-'24 season
⛷ Ski NH is confident its other member ski areas are healthy heading into the season
---
An 88-year-old New Hampshire ski resort that many consider to be a "local's mountain" will sit out the upcoming season.
The Fichera Family, who have owned the resort since 1995, announced on their Facebook page that the area will not open for the 2024 season.
"Due to circumstances beyond our control, including soaring energy costs, unpredictable weather, extreme staffing shortages throughout the region, and many other challenges, we have made the very difficult decision to cease operations," the family wrote.
"To all of our past and present team members, all season pass holders and guests, extended family and friends - thank you for your support over the years, we will miss you."
"We understand that this was a difficult choice."
Jessyca Keeler, President of Ski New Hampshire, told Seacoast Current she and the Board of Directors are saddened to hear that one of the oldest operating ski areas in the country will not open for the season.
"We understand that this was a difficult choice for the owner to make, and that the decision will have an impact on Black's skiers, staff, and on the community in general," Keeler said. "We respect Black Mountain's need to close for the season, and look forward to learning of any developments that may lead to its reopening in the near future."
Keeler said that Ski NH has been working on the issues cited by the family.
"Ski NH has been working to advocate for policies that address issues like climate change, energy prices and stability, workforce development and housing, and other factors that can impact the industry."
Keeler is not concerned that other member ski areas will close or suspend operations, and believes they are healthy.
"There are a number of smaller community ski areas that we're working on making members that are all run as non-profits or by the local municipality that I don't know as well, but they have different needs and ways of operating, so I think generally they are probably fine," Keeler said.
Season Pass Refunds Coming
Black Mountain said it has already started the reimbursement process for season pass holders, and will be in in touch
The ski area opened in 1935 as Moody's Inn, and was purchased by Bill and Betty Whitney in 1936, who owned it until 1969. A group of Iocal business owners bought the ski area in 1982.
It was renamed Black Mountain in 1948 and kept making improvements, including snowmaking in 1957 and night skiing in 1959. A skating rink and new base building were also added during that season.
Black Mountain was named WMUR's Viewer Choice Best Ski Area for 2023. Viewers liked its "old-school feel" and hardworking staff.
"I liked that place it was a great place to get away from the weekend and holiday crowds," New Jersey skier Dennis Symons told Seacoast Current.
Contact reporter Dan Alexander at Dan.Alexander@townsquaremedia.com or via X (Twitter) @DanAlexanderNH
New Hampshire Fall Restaurant Guide: 8 Establishments Worth Visiting in the Autumn
Gallery Credit: Megan
More From Seacoast Current