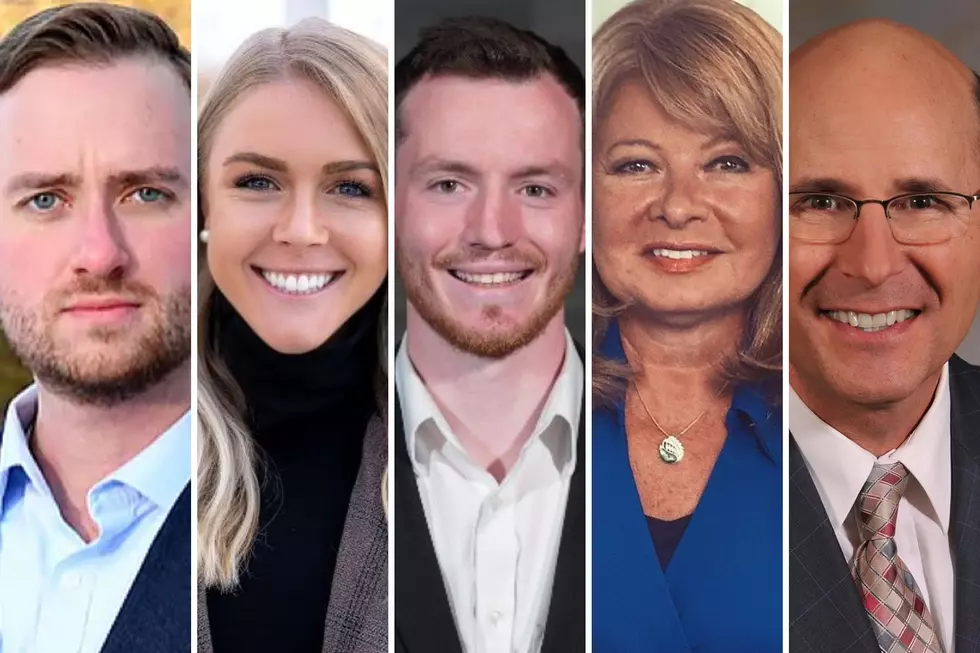 NH's GOP 1st Congressional District Primary Tightens Up
(L-R)Matt Mowers, Karoline Leavitt, Tim Baxter, Gail Huff Brown, Russell Prescott (campaigns)
The Republican First Congressional District race has tightened up, with Matt Mowers and Karoline Leavitt in a statistical tie in a UNH Survey Center poll, but "undecided" still has a slight lead.
The new poll of 1,993 voters showed Mowers at 26%, Leavitt at 24%, and undecided with 25% and a margin of error of 2.2%. Gayle Huff Brown is firmly in third place at 16%, with Rep. Tim Baxter and Russell Prescott tied at 4%. The primary is Tuesday, September 13.
The poll was conducted online between August 25 and August 29.
The Trump and Sununu Effect
An endorsement by former Donald Trump or Gov. Chris Sununu would not go very far in helping undecided Republican voters. 16% said they would vote for a candidate endorsed by Trump, but 47% said it would have no effect. 36% said Trump's backing would make them less likely to vote for his choice.
75% said Sununu's blessing would have no effect, 12% said it would make them more likely, and 11% said it would make them less likely.
Neither Trump or Sununu have endorsed a candidate. Mowers earned Trump's backing in the 2020 primary and general election where he lost to incumbent Chris Pappas.
Leavitt was the only candidate to mention the poll on her social media
"This poll proves what #NH01 voters know - our campaign is surging and Matt @mowers will be moving back to New Jersey on September 13th," Leavitt said referring to Mowers' Garden State political roots. "Despite the establishment spending hundreds of thousands of $ to rescue their puppet, they will NOT slow down our momentum."
In the 2nd Congressional District primary, former Hillsborough County Treasurer Robert Burns leads Keene Mayor George Hansel 32%-18% with entrepreneur Lily Tang Williams at 10%.
Undecided leads the race at 37%.
In a separate statewide UNH Poll of the GOP Senate primary candidates, Don Bolduc leads state Senate President Chuck Morse in the race for the 2022 Republican nomination to the U.S. Senate 43%-22%. Vikram Mansharamani and Bruce Felton get just 5% each, while Kevin Smith was named by only 3%. 20% were undecided.
Contact reporter Dan Alexander at Dan.Alexander@townsquaremedia.com or via Twitter @DanAlexanderNH
Trending Stories for Seacoast Current (August 22-28, 2022)
More From Seacoast Current