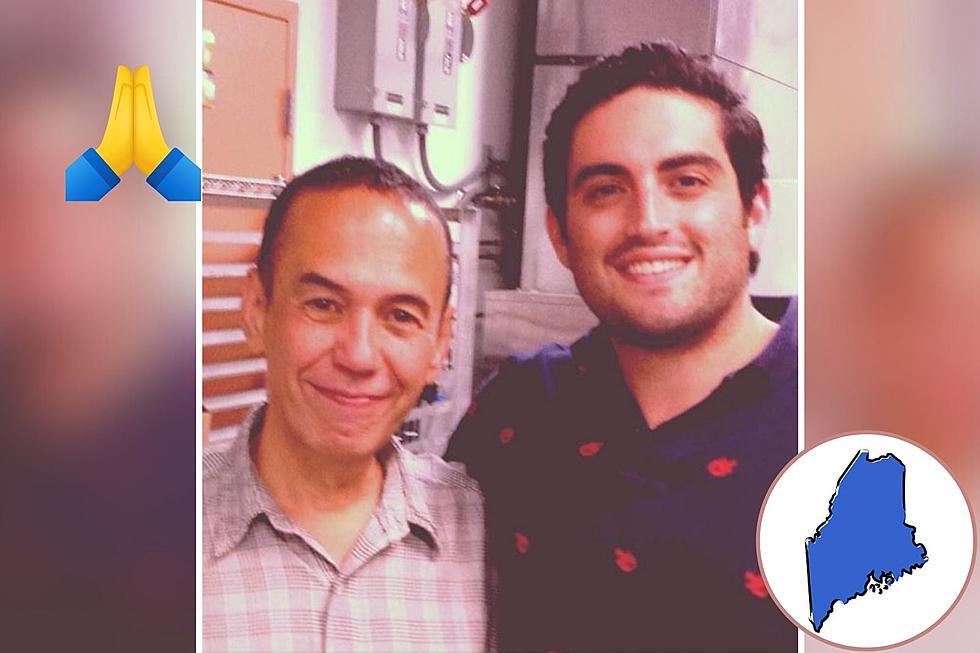 NY Comedian Recalls Awesome Memory with Gilbert Gottfried in Maine
@jaredfreid via Instagram, Canva
Editor's note: This article was written by a Townsquare Media Northern New England contributor and may contain the individual's views, opinions or personal experiences.
Between losing Bob Saget in January and now the passing of Gilbert Gottfried, 2022 has not been a great year for iconic comedians (and the year isn't even half over!)
Gilbert Gottfried's face and voice is imprinted in my childhood and I know I'm not alone in that. As kids, my brother Ari and I didn't see eye to eye on much. But we both agreed that the movie "Problem Child" was hilarious. We would quote Gilbert Gottfried as the principal and try to mimic his voice which would lead to us howling with laughter. My mom would say the sound of her two children laughing together was the sweetest sound and it would ONLY happen when we watched "Problem Child".
Some believe that when someone posts on social media about a person who passed away it is making the death of that person about themselves. I don't think that is always the case. If the post is self serving and feels like an excuse for that person to prove they "knew" the deceased by sharing a pic with them, that's disrespectful. However, if the person actually has a story or heartfelt tribute about the person who passed, I think that is a great way to honor that person's life. Not everyone got a chance to meet this person and YOU did! Why not share that memory with your followers? At least, that's what I think.
An NYC based comedian who I LOVE, Jared Freid, was very inspired by Gilbert's career and work ethic and he actually got a chance to open for him at a show in Maine in 2013. He took to Instagram to share this awesome story from their time on the road together:
The Sparknotes are as follows:
Jared was asked to transport Gilbert from NYC, to Providence, to Maine, back to Providence, back to NYC
Gilbert rode in the backseat and was a man a few words. He also didn't want the radio on. Needless to say, this was a long ride for Jared.
It wasn't until they got to Maine that Gilbert realized Jared was a comedian and would be opening for him! He thought he was just his driver!
Gilbert was told to KEEP IT CLEAN at his comedy show in Maine. He said comedy shows should never be clean, he did not adhere to said guidelines
On the way home he was a completely different person, chatting with Jared about stand up, roasts, movies, he couldn't have been nicer.
Jared ran into him at an open mic night a few months later and reminded Gilbert of who he was by jokingly asking him if he needed a ride home. Gilbert's eyes got wide as he put the pieces together.
The best quote of the post was: 
"I was laughing at the jokes and then laughing again about him telling jokes about his dad's penis to families in Maine"
What a legend!
Jared captioned the photo
"RIP Gilbert. The backseat will always be known as "The Gilbert" in my house."
And I'm crying.
14 Celebrities Who Have Owned Homes In Maine
26 Celebrities Spotted in New Hampshire and Massachusetts
More From Seacoast Current