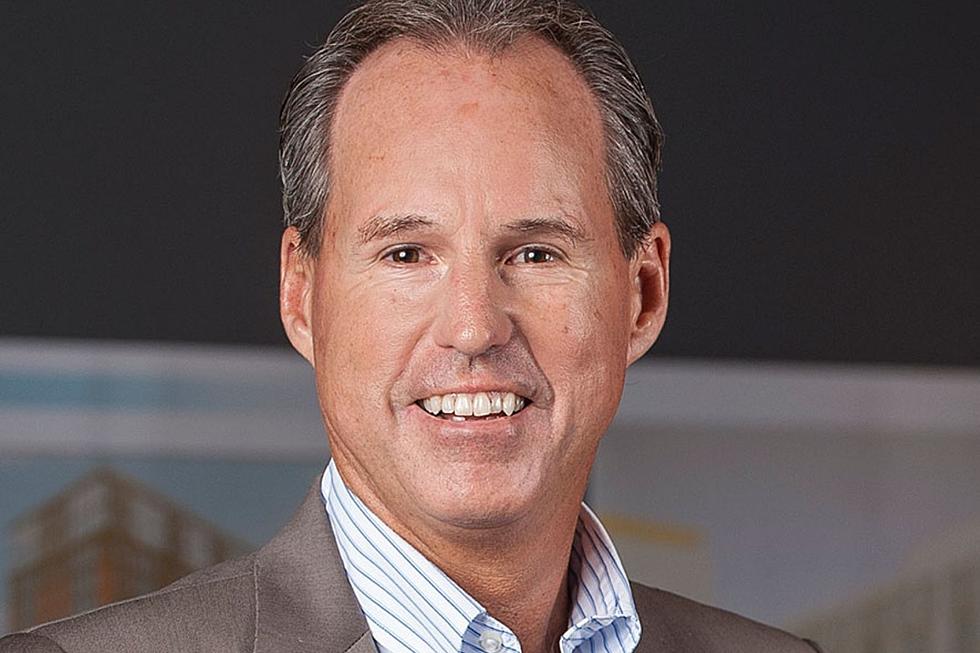 Portsmouth, NH Community Mourns Loss of Mark Stebbins
Mark Stebbins (PROCON)
Philanthropist and CEO Mark Stebbins passed away unexpectedly and peacefully after enjoying a beautiful sunset with his wife, Sally, on Bailey Island in Maine.
The couple had recently celebrated their 42nd wedding anniversary and according to Stebbins' obituary, although he was passionate about business, his first love and priority were his family members.
Stebbins died on Thursday of a heart attack. According to his obituary released on Monday afternoon, Mark and Sally Stebbins have three children: John, Jennifer, and Lisa.
They also have three in-laws and six grandchildren.
"He has always been close with his parents, brother and his family, and sister and her family," the obituary for Mark Stebbins says.
Stebbins grew up in Manchester on the North End and worked in the summer months for his father's construction company. He studied economics at Dartmouth College and then took a job in New York City at Chase Manhattan Bank.
It was there where he met and fell in love with Sally.
In 1979, Stebbins returned to New Hampshire so he could work alongside his father at PROCON. That began what would become a long career and lifelong passion for developing real estate.  
Stebbins became chairman and CEO of PROCON, one of the largest privately-held, family-owned and operated design-build firms in the United States. The company was founded by his family in 1935.
Stebbins also founded S&S Hotels with Mark Schleicher in 1995, which grew to become XSS hotels when they teamed up with Leo Xarras in 2008.
According to the obituary, Stebbins was "larger than life."
"Mark was a constant optimist. If you ever asked how he was, he loved responding: 'Outstanding!' or 'If  I got any better, it would be illegal!' He took a sincere interest in everyone he met and was generous with his spirit. He always called himself 'the luckiest man in the world,'" the obituary says.
As news of his death spread over the weekend, many people expressed their sadness.
"Just as we are beginning to emerge from the darkest shadows of COVID-19, we now stop and remember Mark Stebbins' enthusiasm and example as a ray of sunshine that brightened the path forward for all of us who knew him. On behalf of the city, I extend our deepest condolences to Sally and the family," Portsmouth City Manager Karen Conard told Seacoast Current.
People also turned to social media to talk about the legacy Stebbins will leave behind.
Kathleen Cavalaro, former executive director of Seacoast Repertory Theatre, posted on The (un)Official City of Portsmouth Facebook page that she hated asking for money as part of her job. Stebbins showed her kindness.
"As a part of my job at the Rep, I had to constantly be asking for money. I hated, hated, hated that part of my job and I felt like that is all I ever did and when I called people, I imagined they rolled their eyes because they knew I'd be asking for donations. But this is how I got to know Mark. And he never made me feel bad about doing this portion of my job that I hated so much. I even told him I hated doing this part of my job and he'd tell me that I should never feel ashamed to ask for help for something so important to the community," Cavalaro wrote.
Self-employed artist Lennie Mullaney also posted about Stebbins on The un(Official) City of Portsmouth Facebook page.
"My deepest condolences to the Stebbins family over the loss of Mark Stebbins. Mark and his wife Sally Nelson Stebbins represent all that is best in ensuring the success of their community, supporting families in need, helping entrepreneurs succeed, contributing to art and culture and being creative leaders, even during a pandemic. They are family people, not only to their children and grandchildren but any of their friends who they embraced as such," Mullaney wrote.
How Stebbins will be remembered publicly is still being planned, but people can help by supporting any of these charitable organizations.
Granite United Way

Waypoint

Boys and Girls Club of Manchester

Easterseals of NH

Gather

Families First
On Friday, leaders at Granite United Way posted a tribute to Stebbins.
Contact Managing News Editor Kimberley Haas at Kimberley.Haas@townsquaremedia.com.
LOOK: Full List of the Best Places to Live in Maine
Stacker
compiled a list of the best places to live in Maine using data from
Niche
. Niche ranks places to live based on a variety of factors including cost of living, schools, health care, recreation, and weather. Cities, suburbs, and towns were included. Listings and images are from
realtor.com
. On the list, there's a robust mix of offerings from great schools and nightlife to high walkability and public parks.
Some areas have enjoyed rapid growth thanks to new businesses moving to the area, while others offer glimpses into area history with well-preserved architecture and museums. Keep reading to see if your hometown made the list.
More From Seacoast Current