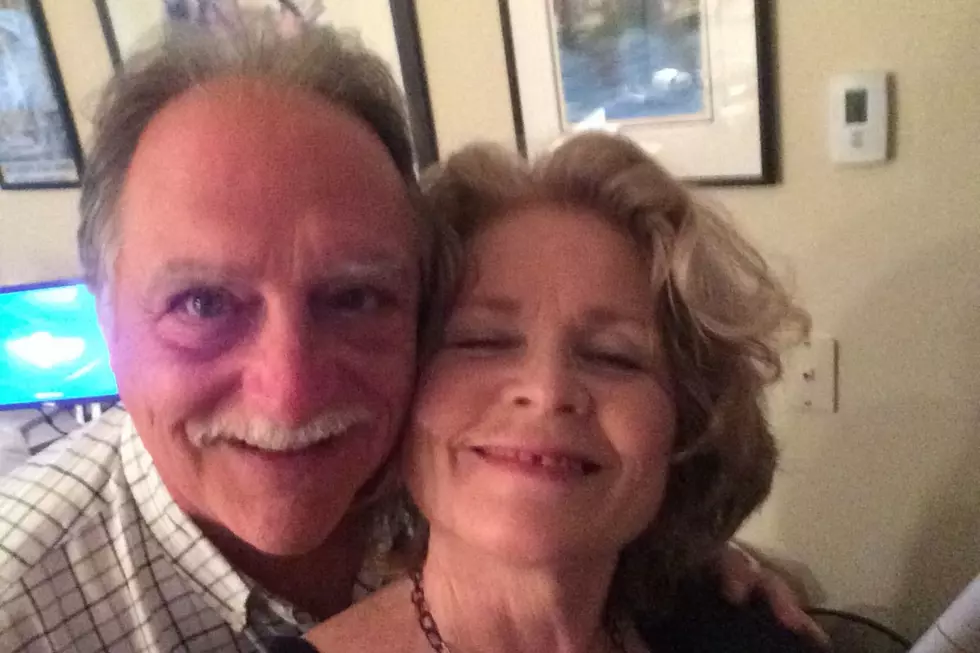 Former Strafford County Attorney Lincoln Soldati Dies at Age 73
Lincoln Soldati and wife Kathleen (Kathleen Soldati via Facebook)
One of the last things former Somersworth mayor and Strafford County Attorney Lincoln Soldati did before his death Satuday was to vote.
Soldati died of esophageal cancer Sunday at the age of 73. His wife Kathleen said that he had decided Friday to move from Massachusetts General Hospital in Boston to Hyder House hospice in Strafford County where he passed away surrounded by family. Before he died he completed an absentee ballot for Tuesday's election.
A celebration of his life, The Party of Life for the Life of the Party, Lincoln Soldati, takes place at VFW Post 4485 in Somersworth Sunday afternoon.
"For a final celebration, Lincoln asked to have loved ones gather to dance to his favorite music, break bread and share memories," read the Facebook announcement about the event.
State Sen. David Watters (D-4th District) remembered his first encounter with Soldati was when he served on a jury.
"I was on jury duty and he was the county prosecutor. It was just really impressive the way he kind of commanded attention and cut to the key issues on the trial. And then, you know, I got to know him after that," Watters told Seacoast Current.
Watters said that Soldati "groundbreaking" work on domestic abuse and sexual violence against children at a time when no one was. He created the Strafford County's first Victim Assistance Program. Soldati created state standards for rape kit tests when such things weren't taken seriously
"He just set a model for the state and made us a really, really good national example," Watters said," "I thought about all the people's lives that he ended up affecting who might have been the victim of domestic abuse or child sexual abuse and now they can have an advocate in the county's attorneys across the state."
It earned him the Dr. Roger M. Fossum Award "in recognition of his outstanding dedication and service to New Hampshire's Children and Families," according to his obituary.
Laying the groundwork for Somersworth's rebound
Soldati was elected mayor of Somerworth in 2009 which Watters said was the start of what he calls Somersworth's current renaissance.
"He took a city that was kind of on the downslope and really got it rebuilt with some of those terrific schools now. He loved that community," Watters said.
Watters said that when Soldati's Victorian home burned down while he and his wife moved to Portsmouth he never sold the property and remained "Somersworth through and through." He worked out of a garage that remained on the property and kept his bees there too.
Soldati also spent time in Palestine mentoring young public defenders in 2016. He also drove to Standing Rock in North Dakota to help the Sioux Nation fght for water rights.
Contact reporter Dan Alexander at Dan.Alexander@townsquaremedia.com or via Twitter @DanAlexanderNH
Ski These 9 New England Mountains for Under $100
Looking for a place to go skiing that won't break the bank? Check out these ski mountains in New England.
More From Seacoast Current