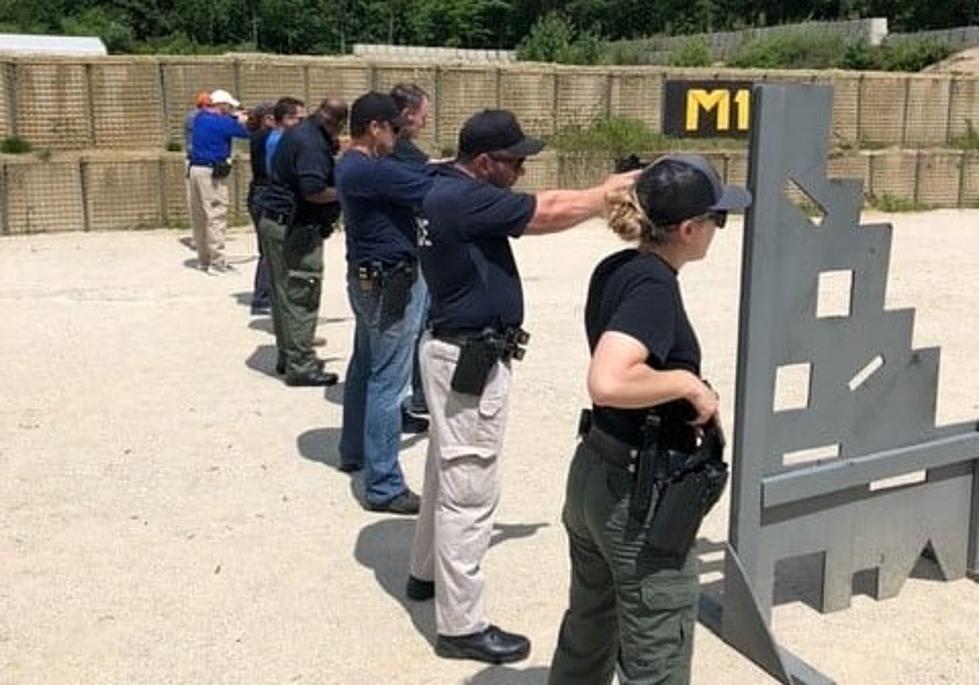 Portsmouth, NH Police Get Trained to Use Their New SIG Sauer Pistols
Facebook Photo
Police officers in Portsmouth have new pistols with specialized optics, lighting systems and the capacity to shoot more rounds.
Chief Mark Newport explained on Thursday that they replace guns at the department every 10 years and they went with SIG Sauer P320 because it is easier for all of the officers and detectives to handle and now they can all carry the same 9mm caliber guns.
Newport said the .40 caliber pistols they are transitioning out of are bigger and have a harder trigger pull.
"These new guns are just a single action so it's one smooth pull of the trigger so there is better accuracy," Newport said.
Newport said the guns were purchased at the beginning of the year.
On Thursday morning, an official at the department posted photos of their training at the Sig Sauer range.
Newport said the trend in law enforcement is to move to pistols that have more rounds. The new guns carry 17 rounds, which is four more than the pistols the department is transitioning out of.
Capt. Darrin Sargent said that the funds for the new pistols came from a part of the Geraldine Webber estate donation to the police department and from trade-in allowances for their old pistols.
SIG Sauer is located in Newington. The Newington Police Department transitioned to the SIG Sauer P320 in 2019.
Contact Managing News Editor Kimberley Haas at Kimberley.Haas@townsquaremedia.com.
These 10 NH Places Bring Back the Best Memories
More From Seacoast Current