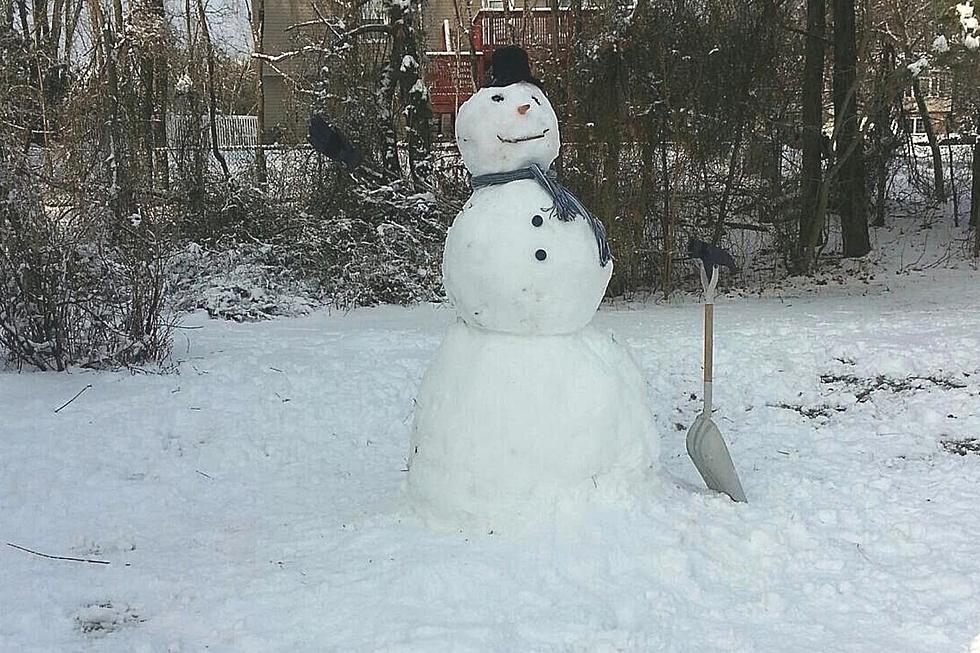 Pre-Thanksgiving Travel Could Be White and Wet on the New Hampshire Seacoast
Snowman (Chris Swendeman)
Mother Nature looks to throw a wrench into some Thanksgiving travel plans Tuesday night and Wednesday.
Precipitation is expected to start as snow across much of New Hampshire and Maine late Tuesday night, and continue into the early hours of Wednesday before a change to rain in southern areas and along the immediate coast, according to meteorologist Stephen Baron at the National Weather Service in Gray, Maine.
But with the start of precipitation over 48 hours away, Baron says the forecast is not a lock just yet.
"It's one of those classic systems where it's looking like it's going to develop a coastal low. But since we're talking about a low pressure system that hasn't developed yet, there's still a lot up in the air," Baron told Seacoast Current Sunday morning. "So especially for the coast and just a bit inland, there's always that chance of seeing possibly an all-rain event. At the moment, it looks like it might be cold enough to snow early on."
Will anyone get all snow?
Baron said that while the snow transitions to rain in southern areas, it's looking like the precipitation will remain mostly snow in central Maine and New Hampshire. But he's not ready to forecast accumulations, as the track of the storm is not yet certain.
Travelers heading south into Massachusetts and the New York City area can expect mostly heavy rain, according to Baron.
Thanksgiving Day will be good for travel, with the precipitation ending Wednesday night. Gusty winds, however, could be a factor.
Forecasters are also looking at another system that could approach New England during the holiday weekend.
Contact reporter Dan Alexander at Dan.Alexander@townsquaremedia.com or via X (Twitter) @DanAlexanderNH
More From Seacoast Current