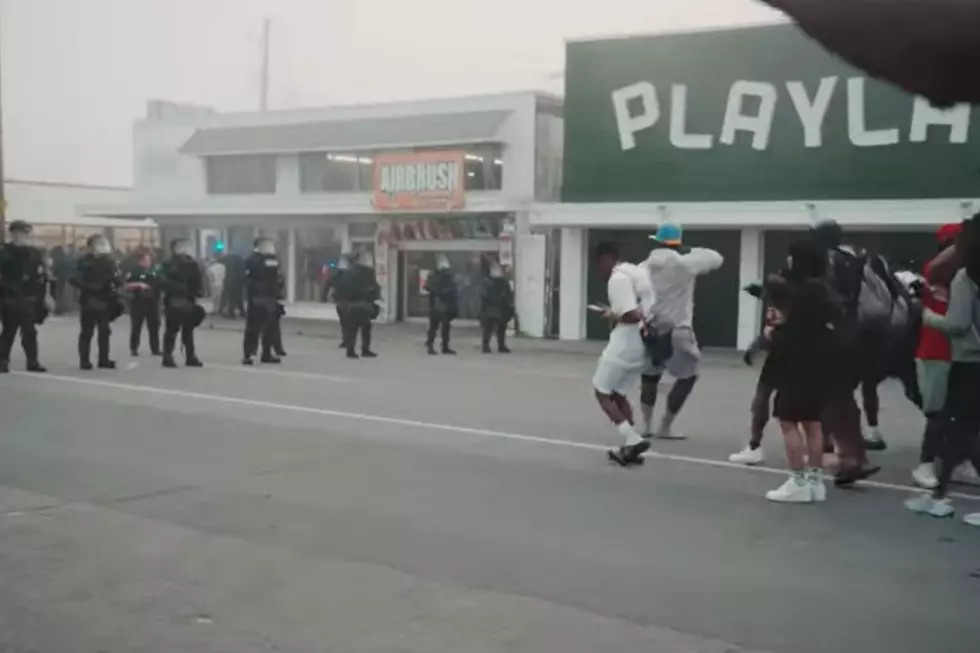 Rapper Says He Brought Crowds to Hampton Beach, NH, Saturday
Scene from video to Beating Down Yo Block Remix (Dylan Barstow via YouTube)
A singer who said he was arrested at Hampton Beach has put out a video taking responsibility for large unruly groups that blocked traffic on Saturday.
The group started gathering late in the afternoon for what police called a "well-advertised event planned on social media," despite clouds and cooler temperatures than just a few miles inland, according to police.
Police dispersed the group, which moved onto Ocean Boulevard and stopped traffic for approximately an hour. Ten arrests were made on charges of disorderly conduct and resisting arrest as police continued to move the group.
Rappers IFN Akai and Dylan Barstow released a video on Tuesday of "Hampton Beating Down Yo Block" remix, based on a song originally done by Monaleo.
"We really created a riot at Hampton Beach for this one," they wrote on their YouTube page with the video (NOT SAFE FOR WORK due to language).
"The creator is somewhat taking credit for causing the disturbance," Hampton Police Deputy Chief Alex Reno told Seacoast Current.
The song's original video includes footage showing the large police presence and crowds as Barstow performs on Ocean Boulevard.
The video includes images of people smoking and drinking. The footage is edited to make it appear that Barstow is shooting bullets with his fingers, with fire coming out of his fingertips.
It also shows some of the fights that took place on Saturday.
The video ends with the message that Barstow was arrested after filming the video. The video has been watched over 54,000 times as of 3:30 p.m. Thursday afternoon.
Reno said Hampton is ready with additional staff in anticipation of yet another weekend during the Memorial Day holiday, but is optimistic things will stay calm.
"We don't at this point expect there to be any issues. At this point we are optimistic it will be a peaceful weekend," Reno said.
Showers will develop on Friday as a slow moving cold front crosses northern New England into Saturday. Sunday and Monday look to be the better days of the holiday weekend, with sunny skies. High temperatures will be around 80 on Sunday and 85 on Monday.
Contact reporter Dan Alexander at Dan.Alexander@townsquaremedia.com or via Twitter @DanAlexanderNH
Trending Stories for Seacoast Current (May 16-22, 2022)
More From Seacoast Current