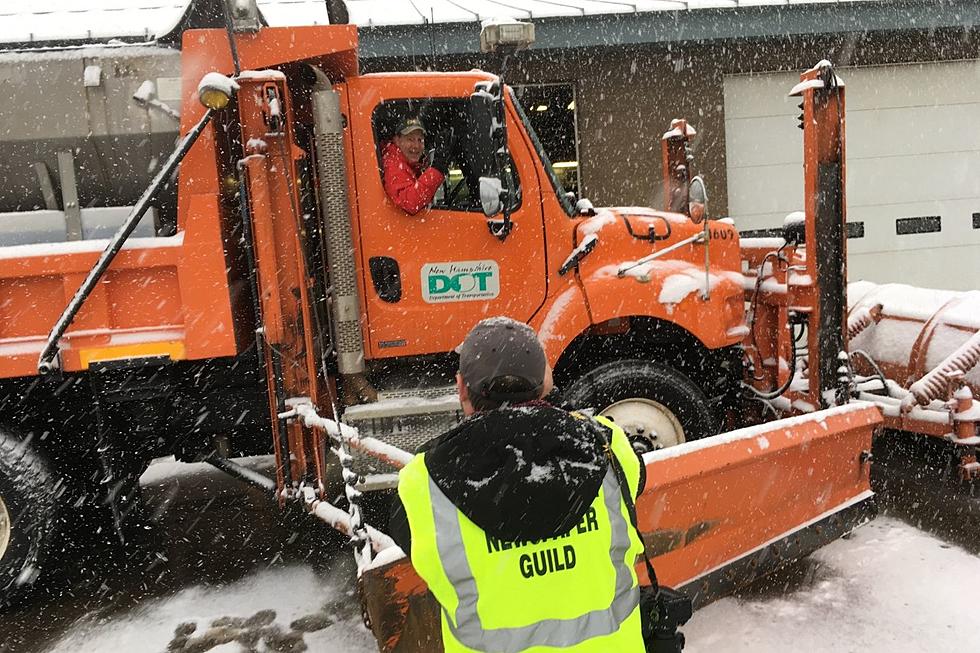 Seacoast's First (Light) Snow Expected Sunday Night
NH DOT snow plow (NH DOT)
The first measurable snow for the Seacoast will fall Sunday night into Monday and be more of a nuisance but it's the timing that could cause problems.
Light snow will start to fall after 7 p.m. accumulating about an inch before ending Monday morning, according to National Weather Service forecaster Nikki Becker out of the Gray, Maine office. There could be a little more than an inch further away from the ocean.
Some inland areas saw some snow Friday night as rain changed over. Northwood received 2.3 inches of snow but the Portsmouth International Airport at Pease and Berwick only had a trace, according to the National Weather Service.
Highs on Sunday in the 30s will create an issue of snow possibly accumulating on untreated road surfaces creating slippery conditions. Traffic will likely be a bit heavier than a normal Sunday night as the long Thanksgiving weekend ends.
A weak low pressure area with a cold front is responsible for the snow. Becker said that behind the front winds will come out of the northwest winds and cloudy skies and more seasonal temperatures that will feel more winterish.
"We've been above average for quite a while," Becker said.
Tuesday will be partly cloudy with temperatures in the low 30s, according to Becker. Temperatures will rise into the 40s on Wednesday as another weather system approaches that will likely bring showers on Thursday.
Contact reporter Dan Alexander at Dan.Alexander@townsquaremedia.com or via Twitter @DanAlexanderNH
UNH Men's Soccer Team Flies to Oregon onboard New England Patriots Plane
When UNH Athletics had trouble arranging a charter flight to Oregon for the men's soccer team for the NCAA Tournament they turned to the New England Patriots for a lift.
More From Seacoast Current