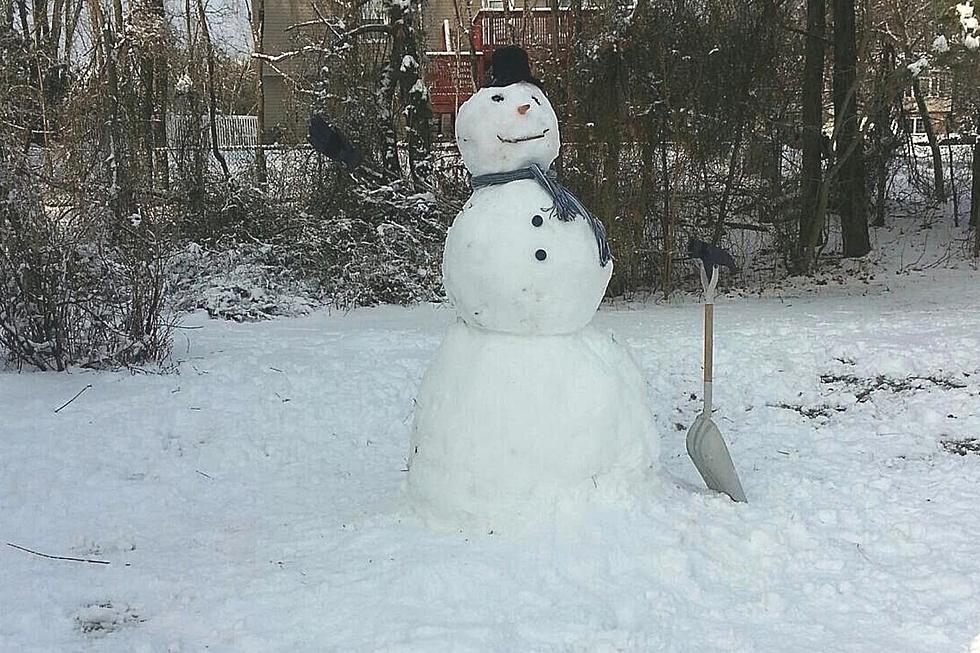 Seacoast's First Significant Snow of Winter Starts Thursday Night
Snowman (Chris Swendeman)
It's better late than never for snow lovers as the Seacoast is likely going to get its first significant snowfall of the season, with several inches expected to fall Thursday night into Friday.
"For the Seacoast, it is going to be the first big snowstorm. We are expecting the storm to start coming in Thursday evening and could be looking at a little bit of a wintry mix at the start of it. It's going to be a little bit warmer around the ocean," meteorologist Sarah Thunberg at the National Weather Service in Gray, Maine, told Seacoast Current.
The heaviest snow will fall during the early hours of Friday, setting up a messy morning commute.
"It's going to be a little bit slushy, and with most of the snow falling overnight, that's going to be freshly on the roads. They're going to be pretty nice and wet and slippery," Thunberg said.
The storm's timeline:
THURSDAY EVENING: Precipitation will fall as a wintry mix and transition to all snow by midnight.
FRIDAY: Snow showers continue through the day and taper off by evening.
Thunberg expects more snow further inland as the wintry mix turns to snow earlier.
2 inches accumulation in Portsmouth and along the immediate coast,
4 inches in the Dover/Somersworth area
6 inches in Rochester and northward
Tides will not be a concern, and winds will gust around 30 mph along the coast and 20-25 inland.
Another round of wintry precipitation is expected Sunday night into Monday. The potential for accumulating depends on the track of the storm.
Contact reporter Dan Alexander at Dan.Alexander@townsquaremedia.com or via Twitter @DanAlexanderNH
11 Necessities for Someone Experiencing Their First Winter in Maine
More From Seacoast Current