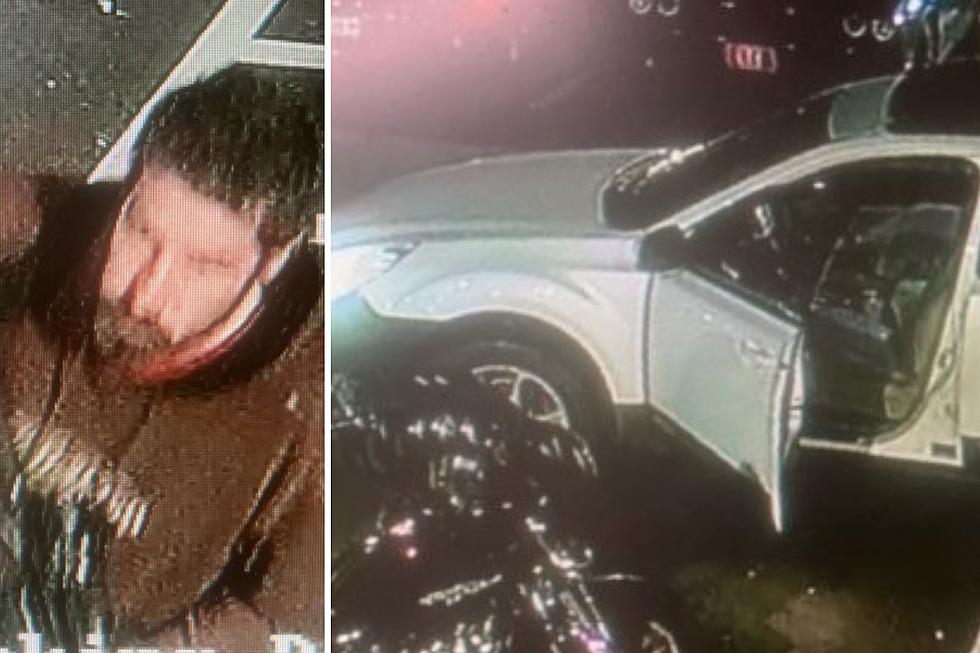 Shooting in Lewiston, Maine – The Latest on 'Maine's Dark Day'
Shooting suspect during shooting, gunman's vehicle (Lewiston, ME police)
🔴 The shooting started around 7 p.m. at a bowling alley and billiards center in Lewiston.
🔴 Robert Card is charged with eight counts of murder by Maine State Police.
🔴 Card is a firearms instructor at a National Guard base in Saco.
---
A manhunt continues Thursday afternoon for the gunman who fatally shot at least 18 people at a bowling alley and billiards hall in Lewiston Wednesday night on what Governor Janet Mills called "Maine's darkest day."
Police said that suspect Robert Card, who is charged with eight counts of murder, went to Sparetime Recreation just before 7 p.m and shot seven people.  He then went to Schemengees Bar and Grille Restaurant on Lincoln Street about four miles away, where he shot another eight people. Three more people injured in the shooting later died at hospitals.
14 people were injured in the shooting.
The Associated Press reported that many children and parents were at the bowling alley at the time of the shooting. Maine State Police said eight of the deceased have been identified, but their identities or genders have not been publicly disclosed.
Army Vet
Card left the scene in a white Subaru Outback, which was recovered at the Lisbon boat dock on Frost Hill Avenue near Route 196 in Lisbon Falls.   A shelter-in-place was issued starting Wednesday night for all of Androscoggin County, as well as the town of Bowdoin, which is in Sagadahoc County.
Lisbon Police Chief Ryan McGee told CNN that his entire department has been looking all night for Card, and following up on numerous leads.
"Everybody's involved, we're just trying to keep the community safe — obviously this is a very tragic incident that happened — we're doing our job to the best of our abilities to locate this suspect," McGee told CNN.
Card was described by the Maine Information and Analysis Center as a firearms instructor believed to be in the Army Reserve and assigned to a training facility in Saco, Maine.
Card has had mental health issues in the past, including "hearing voices" and making threats to shoot up the Saco base. He also spent two weeks in a mental health facility during the summer, according to the bulletin.
According to the New Hampshire Information and Analysis Center, Card is from Bowdoin, Maine.
President Biden spoke to each member of the Maine Congressional delegation and Governor Janet Mills on Wednesday night, according to the White House.
Updates on the Shooting
8:00 p.m
CNN reports that a SWAT team surrounded Card's last known address in Bowdoin, but police are not sure he is inside. WCVB reported that the SWAT team used a loudspeaker to order anyone inside to exit.
Moss said that law enforcement is on Meadow Road in Bowdoin to execute several search warrants.
"The announcements that are being heard over a loud speaker are standard search warrant announcements when executing a warrant to ensure the safety of all involved. It is unknown whether Robert Card is in any of the homes law enforcement will search," Moss said in a statement. "Law enforcement officials are simply doing their due diligence by tracking down every lead in an effort to locate and apprehend Card."
The Bruins hung a jersey behind their bench that read "Lewiston Strong 207" in a tribute to the victims.
6:45 p.m
Maine State Police spokeswoman Shannon Moss says reports of gunshots at a home in Bowdoin are inaccurate.
CBS reports Card may have been targeting an ex-girlfriend. It's not known if he found her.
Auburn, Brunswick, Lewiston, and Lisbon public schools will remain closed for a second day Friday as the manhunt for Card continues. Central Maine Community College will also stay closed.
Comedians John Mulaney and Pete Davidson have canceled their shows scheduled for Saturday in Portland and Sunday in Bangor.
4:00 p.m.
Unnamed law enforcement sources told NBC New York that a note was found in Card's Bowdoin home after a search warrant was executed Thursday afternoon.  The sources did not disclose the contents of the note.
Maine State Police spokeswoman Shannon Moss said there will be no additional press briefings unless there is a significant development in the search.  While the names of victims are starting to appear online, an official list has not yet been released.
1:15 p.m.
In a text to CNN, Card's brother Ryan said the family has assisted law enforcement "in anyway possible", and urged Robert to turn himself in.
11:35 a.m.:
Mills said the attack struck at the heart of what Lewiston is all about.
"All Maine people are sharing in the sorrow of the families who lost loved ones last night," Mills said. "Loved ones: normal people who were killed or injured while unwinding from a day of work, or while spending time with their family and friends, socializing."
She urged anyone who needs someone to talk about the shooting to call 911.
10:15 a.m.:
Gov. Chris Sununu has ordered all state flags to fly at half-staff in New Hampshire through Monday to honor the victims of the shooting.
"Valerie and I are heartbroken at the senseless act of violence in Lewiston, and are thinking of the victims and their families during this horrific time," Sununu said in a statement. "The State of New Hampshire stands with the people of Maine -- they are our friends, families, and neighbors. State officials have been in constant contact with our counterparts in Maine, and have been assisting in the response and manhunt since last evening. We will continue to provide as many resources as necessary so that justice is served."
President Joe Biden said he has directed his administration to offer whatever is needed by Mills to support the state
"Once again, our nation is in mourning after yet another senseless and tragic mass shooting. Today, Jill and I are praying for the Americans who've lost their lives, for those still in critical care, and for the families, survivors, and community members enduring shock and grief," Biden said in a statement,
9:30 a.m.:
Just-in-Time Recreation, another bowling alley in Lewiston, wrote on its Facebook page that the events of Wednesday evening didn't seem real.
"We are devastated for our community and our staff. We lost some amazing and whole hearted people from our bowling family and community last night. There are no words to fix this or make it better. We praying for everyone who has been affected by this horrific tragedy. We love you all and hold you close in our hearts," read their post.
8:00 a.m.:
Maine State Police will hold a press briefing at 10:30 a.m. at Lewiston City Hall. Governor Janet Mills will also speak.
Lewiston Police are still asking residents to stay off the roads. Mollison Way will be closed until further notice. River Road will be closed from Locust Street to South Ave. Residents of River Road will be allowed into the closed area.
The number of victims is not clear. Unnamed law enforcement sources have told the media both 16 and 22 people were killed. However, at a press conference Wednesday night, Michael Sauschuck, commissioner of the Maine Department of Public Safety, said the situation is "fluid" and would not disclose a number.
None of the victims have been identified.
The New Hampshire Information and Analysis Center is assisting Maine law enforcement by sharing information among local, state, and federal partners.
Commissioner Robert Quinn asked all New Hampshire resident to stay vigilant and to report any suspicious activity.
"New Hampshire state officials have been in touch with our counterparts in Maine to offer and provide any medical and safety resources needed as they manage this horrific situation," Governor Chris Sununu said. "Our hearts and prayers are with the people of Maine."
Contact reporter Dan Alexander at Dan.Alexander@townsquaremedia.com or via X (Twitter) @DanAlexanderNH
Shooting in Lewiston 10/25/23
Gallery Credit: Dan Alexander
More From Seacoast Current