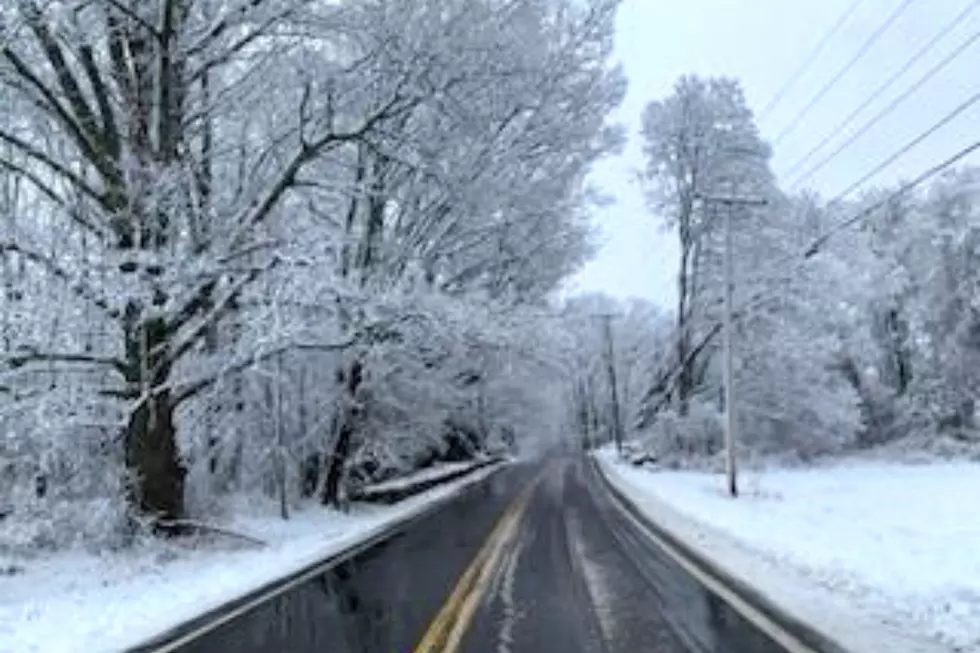 Storm to Dump a Foot of Snow on New Hampshire Seacoast — Team Snow Rejoice
Snow in Dover (Townsquare Media)
❄ Snow will start to fall around midnight late Friday night and continue all day Saturday
❄ The snow will ramp up quickly, with the heavy snow and gusty winds creating unsafe travel conditions.
❄ 12-18 inches of snow is expected to fall with the most accumulation away from the coast
---
This is the storm Seacoast snow-lovers have been waiting all winter for.
The biggest snowfall of the season is expected to bring 12-18 inches of snow starting Friday night and continuing into Saturday. Snow will fall at the rate of an inch an hour with winds gusting to 45 mph out of the northeast.
A Winter Weather Warning is in effect for the entire Seacoast region from 10 p.m. Friday night until 7 p.m. Saturday night.
Meteorologist Nikki Becker at the National Weather Service in Gray, Maine, expects the snow to start falling in the Seacoast region very late Friday night around midnight and ramp up quickly, with the heavy snow and gusty winds creating unsafe travel conditions.
Snow totals could be kept down by sleet mixing in at times especially along the Massachusetts border because of fluctuating temperatures around the freezing point.
"Right along the coast you're looking at around 8 or 9 inches. As you get into Stratford County and far interior Rockingham you're looking around 10 to 14 inches," Becker told Seacoast Current.
While the winds will be gusty out of the northeast with the potential for storm force winds, Becker is not concerned about coastal flooding.
"The main reason is this is going to occur during low tide so that shouldn't cause too much of an issue," Becker said.
Parking Restrictions
The city of Dover has a citywide parking ban in effect beginning at 10 p.m. Friday until Saturday, March 4 at 6 a.m. Another ban is expected for Saturday night into Sunday morning.
Other cities and towns are expected to implement bans as well.
Gearing Up for Possible Outages
Unitil plans to open its system and regional Emergency Operations Centers beginning at 6 a.m. on Saturday to help coordinate power restoration efforts if there are any outages.
"We've seen a very active weather pattern in recent days with several systems impacting our area, but it appears this storm will be the most significant in terms of snowfall amounts," Unitil Media Relations Manager Alec O'Meara said in a statement. "The consistency of the snow is always critical and sometimes just a degree or two can make all the difference between a drier snow and one that's wetter, heavier and more problematic."
O'Meara suggested having the following items on hand in case of a power outage:
●Flashlights and fresh batteries
● Portable chargers and supplemental batteries for mobile devices
● Bottled water, canned foods and a manual can opener
● A first aid kit
Contact reporter Dan Alexander at Dan.Alexander@townsquaremedia.com or via Twitter @DanAlexanderNH
Most Popular Ski Mountains to Learn How to Ski or Snowboard in Maine, Massachusetts, New Hampshire, and Vermont
These are the best ski mountains to learn how to ski or snowboard in Maine, Massachusetts, New Hampshire, and Vermont.
More From Seacoast Current