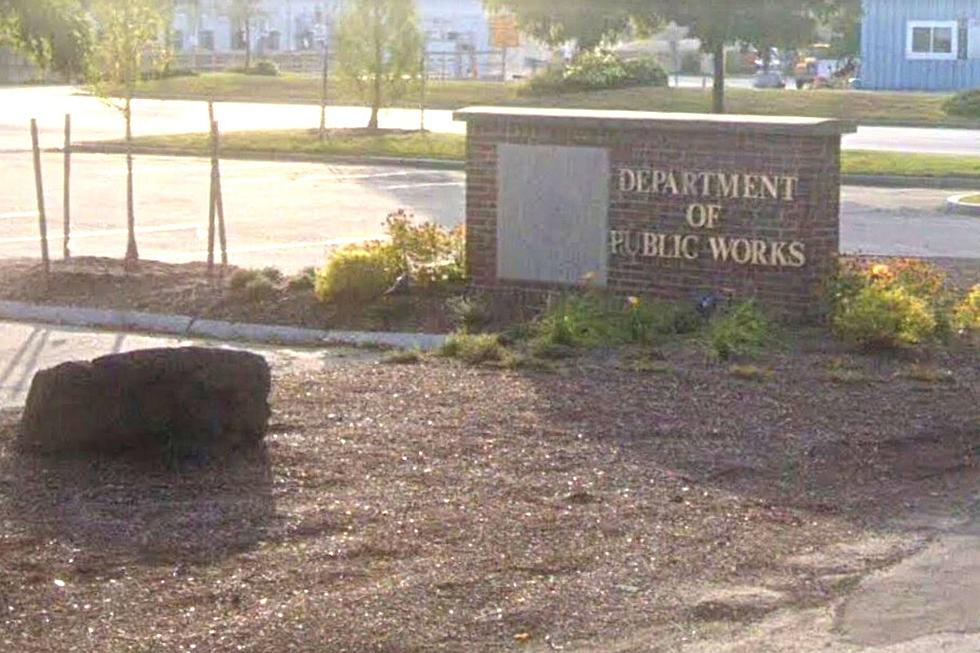 Strangers in the Street? They're Portsmouth, NH DPW Workers
Portsmouth Department of Public Works sign (Google Street View)
If you see people lifting manhole covers on Portsmouth streets this week in the middle of the night it's nothing to be worried about.
The Portsmouth Department of Public Works is conducting a flow isolation and infiltration assessment to update its existing knowledge of the sewer line in the neighborhoods around Ocean Road and Lafayette Road. The work involves lifting sewer manhole covers to assess the pipes between two manholes.
Crews will start work early Monday morning at midnight and continue nightly until 6 a.m. through Friday, weather permitting.
Work will be done on the following streets:
Suzanne Drive
Simonds Road
Wallis Road
Ocean Road
Winchester Street
Pamela Drive
Denise Street
Mariette Drive
Nathaniel Drive
Lafayette Road between Ocean Road and the Rye town line
The work area will be identified by large vehicles with flashing lights in the road. There will be no interruption to sewer service but there could be slight traffic delays.
Contact reporter Dan Alexander at Dan.Alexander@townsquaremedia.com or via Twitter @DanAlexanderNH
UNH Men's Soccer Team Flies to Oregon onboard New England Patriots Plane
When UNH Athletics had trouble arranging a charter flight to Oregon for the men's soccer team for the NCAA Tournament they turned to the New England Patriots for a lift.
More From Seacoast Current