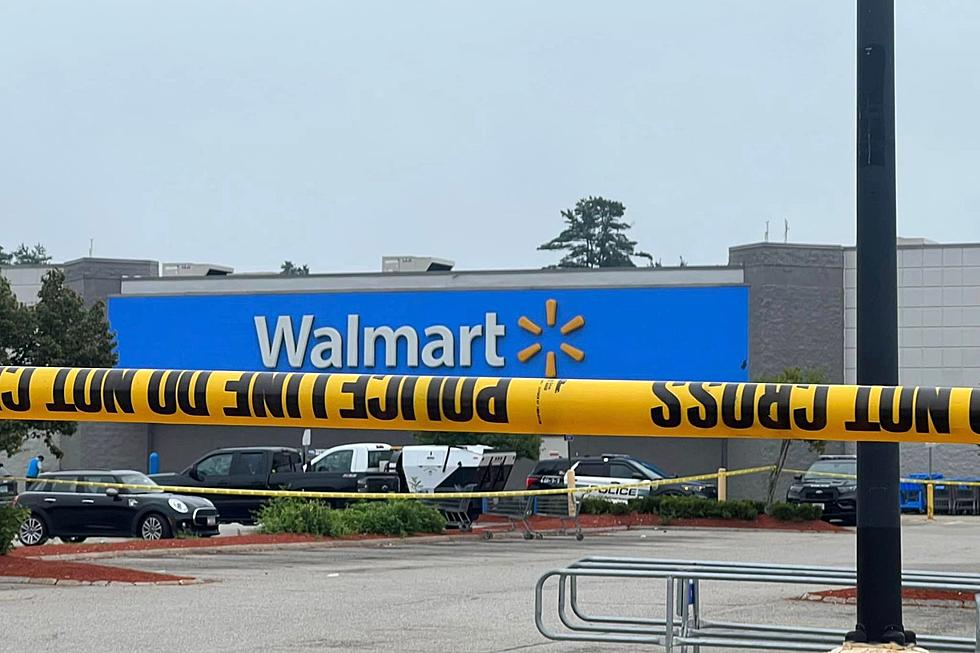 Man Beaten to Death at Walmart in Somersworth, New Hampshire – UPDATE
Police activity in the parking lot of Walmart in Somersworth (Rochester NH Scanner News)
🔴 Police were called to the Walmart store in Somersworth late Friday night
🔴 A 79-year-old man was found beaten to death with head and facial injuries
🔴 A Somersworth man was charged with second degree murder
---
A Somersworth man was charged with the death of a man found outside Walmart Friday night.
Attorney General John M. Formella said Jan VanTassel, 79, of Center Ossipee, was found with head and facial wounds outside the store off High Street around 11:20 p.m. and pronounced dead. Somersworth Police had been called to the store on a report of one man assaulting another.
A warrant was issued for the arrest of Brian Roberge, 52.
Rochester, NH Scanner News reported VanTassel was found in back of the store.
Roberge was charged with second-degree murder. The initial investigation determined Roberge recklessly caused VanTassel's death and struck him repeatedly.
Formella did not disclose the relationship between Roberge and VanTassel or what led to the assault.
Contact reporter Dan Alexander at Dan.Alexander@townsquaremedia.com or via Twitter @DanAlexanderNH
Discover the Best Go-Karting Spots in New Hampshire and Massachusetts
More From Seacoast Current