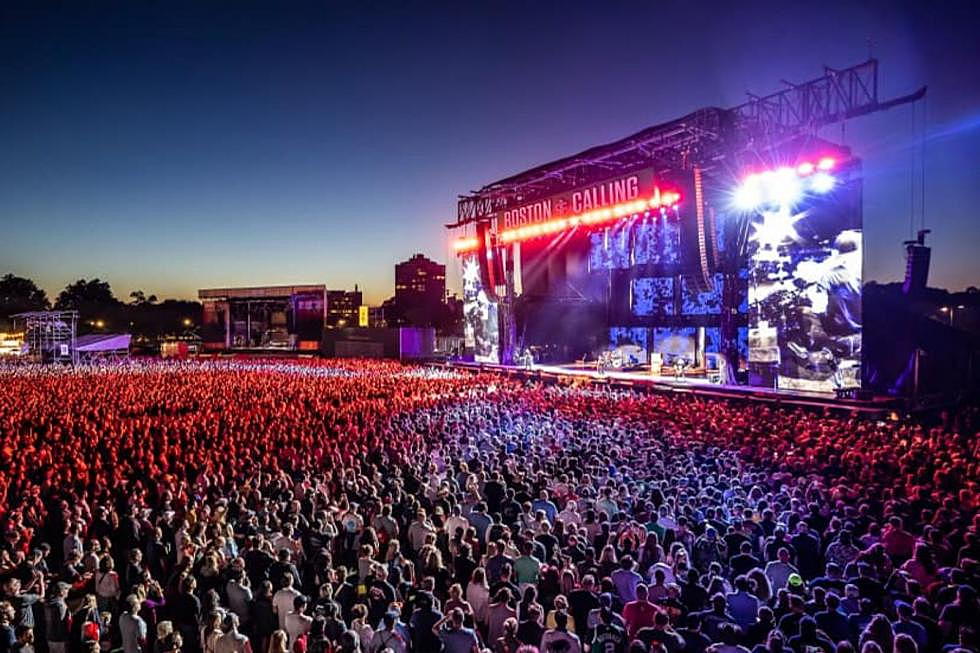 The Boston Calling Music Festival Announced Line Up for 2023
Boston Calling Music Festival via Facebook
Editor's note: This article was written by a Townsquare Media Northern New England contributor and may contain the individual's views, opinions, or personal experiences.
One weekend filled with great artists, food, and drinks... get ready because Memorial Day weekend (Friday, May 26th - Sunday, May 28th) the Boston Calling Music Festival is coming back!
We are talking about more than 50 performances across 4 outdoor stages, some of the best food in Boston, a 100-foot Ferris wheel, life-size games, photo ops, and other activities to ensure you have an amazing weekend.
This year, the Foo Fighters and the Yeah Yeah Yeahs will be headlining on Friday (the 26th). The Foo Fighters were supposed to perform at last year's festival, however, they had to drop out after the passing of drummer, Taylor Hawkins.
Held at the Harvard Athletic Complex in Allston, the Boston Calling Music Festival has an amazing lineup for 2023.
Saturday's headliners include The Lumineers and Alanis Morisette. On Sunday, you can expect to see Paramore and Queens of the Stone Age close out the festival.
Other great artists will be performing at the festival this year: Niall Horan, The Flaming Lips, Bleachers, and Maren Morris.
Some artists that you may or may not know that are from New England will also be performing at Boston Calling this year. These artists include Neemz, Q-Tip Bandits, GA-20, Juice, Alisa Amador, Mint Green, Blue Light Bandits, Ali McGuirk, Coral Moons, Actor Observer, Workman Song, Brandie Blaze, Couch, Little Fuss, Najee Janey, Summer Cult, Sorry Mom and Chrysalis.
Interesting in attending Boston Calling this year? Well, presale tickets start on Thursday, January 12th at 10 am. If you would like to sign up for the presale (and festival updates), you can on Boston Calling's website.
10 New England Towns and Places Mentioned in "Seinfeld"
While a fictional town in the show's finale was the most notable, several real New England cities and locations were mentioned throughout the series' run. Here's a recap, with some help from fan site
"Maps About Nothing."
20 New England Foods That Outsiders Just Don't Understand
If you are not from New England, then you may not know these foods.
More From Seacoast Current