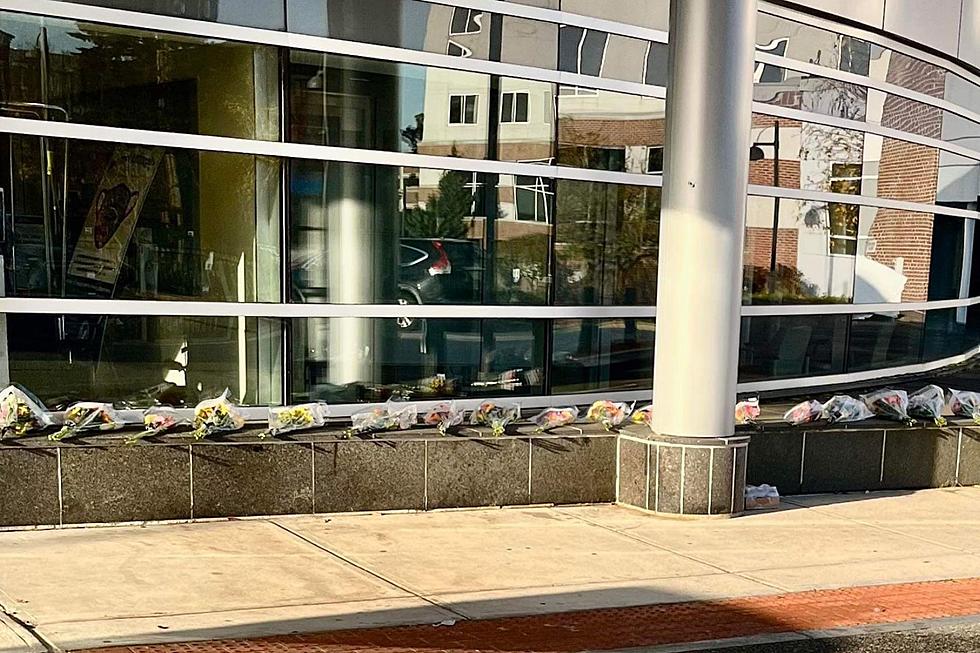 These Are the Victims of the Lewiston, Maine, Mass Shootings
Flowers honoring the victims of the Lewiston shooting at Central Maine Medical Center (Kayla Ellis)
It was likely a typical Wednesday night at Just-in-Time Recreation and Schemengees Bar & Grille in Lewiston until Robert Card showed up.
Tricia Asselin was bowling on her night off with her sister. Joshua Seal and Bob Violette were with members of the deaf community. Joseph Walker was behind the bar until first shots rang out just before 7 p.m.
Maine Public Safety Commissioner Michael Sauschuck announced the names of all 18 victims during a press conference late Friday afternoon, although many family and friends have shared their losses on social media and with news outlets.
The reading of their names was followed by a brief moment of silence. The ages of the victims ranged from 14 to 76, according to Sauschuck.
People also left flowers in front of Central Maine Medical Center in honor of the victims.
At least 13 others were injured in the shootings.
Learn About the Victims of the Lewiston, Maine Shooting
The 18 people victims of the shooting in Lewiston on October 25 have been identified.
Gallery Credit: Dan Alexander
Contact reporter Dan Alexander at Dan.Alexander@townsquaremedia.com or via X (Twitter) @DanAlexanderNH
Shooting in Lewiston 10/25/23
Gallery Credit: Dan Alexander
More From Seacoast Current