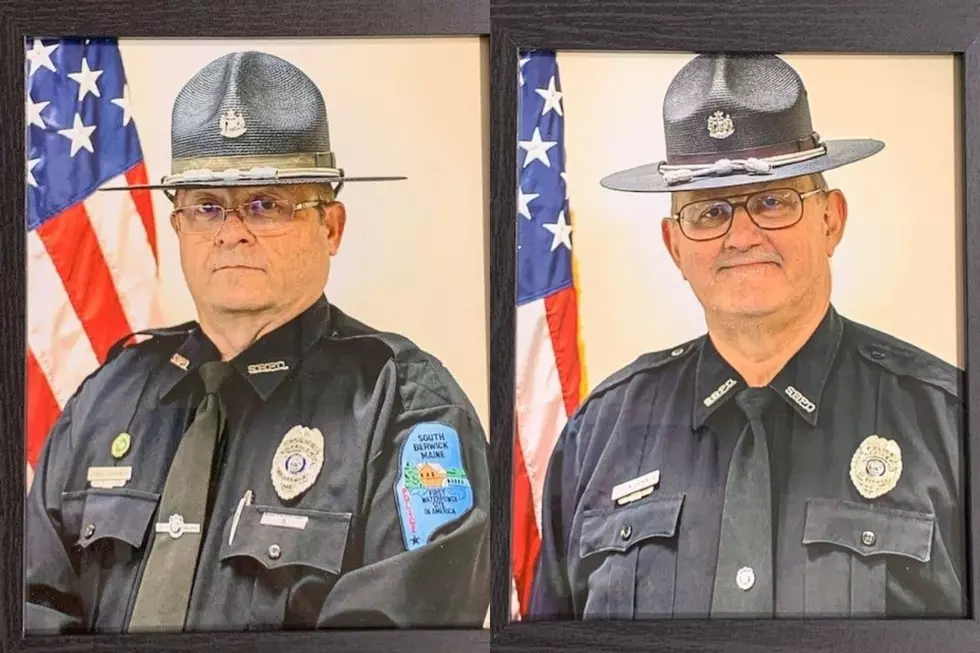 Two Longtime South Berwick Police Offers Announce Retirement
South Berwick Police Department
Two longtime South Berwick police officers are bidding farewell after each serving the community for decades, as announced by the South Berwick Police Department.
Officers Peter W. Gagnon and Dennis L. Chagnon each had their retirements announced in a Facebook post by South Berwick police over the weekend.
According to the post, Gagnon worked as a full-time officer at the department from 1981 to 2004 before working as a reserve officer for the last 16 years.
During his full-time status, Gagnon served as a field training officer, per the post, as well as an accident reconstructionist and criminal investigative coordinator.

Enter your number to get our free mobile app
"Officer Gagnon was an advocate for victims and handled countless physical and sexual abuse investigations," an excerpt from the post read. "He was instrumental in our town setting up the initial ice-staking rink, skate board park and teen center."
After becoming a reserve officer, Gagnon focused on traffic enforcement.
Chagnon, according to the post, served with South Berwick police for over 30 years.
"He was an invaluable member of the South Berwick Police Benevolent Association and was responsible for overseeing countless donations to local groups in need," the post read. "He assisted in coordinating our response to numerous events such as the Strawberry Festival.
"He is a trusted face known throughout town and was a tremendous community policing resource."
The post said Chagnon served on a regular basis as an outreach officer during the COVID-19 outbreak and checked in on seniors in need.
10 Fun Facts You Might Not Have Known About Maine
More From Seacoast Current