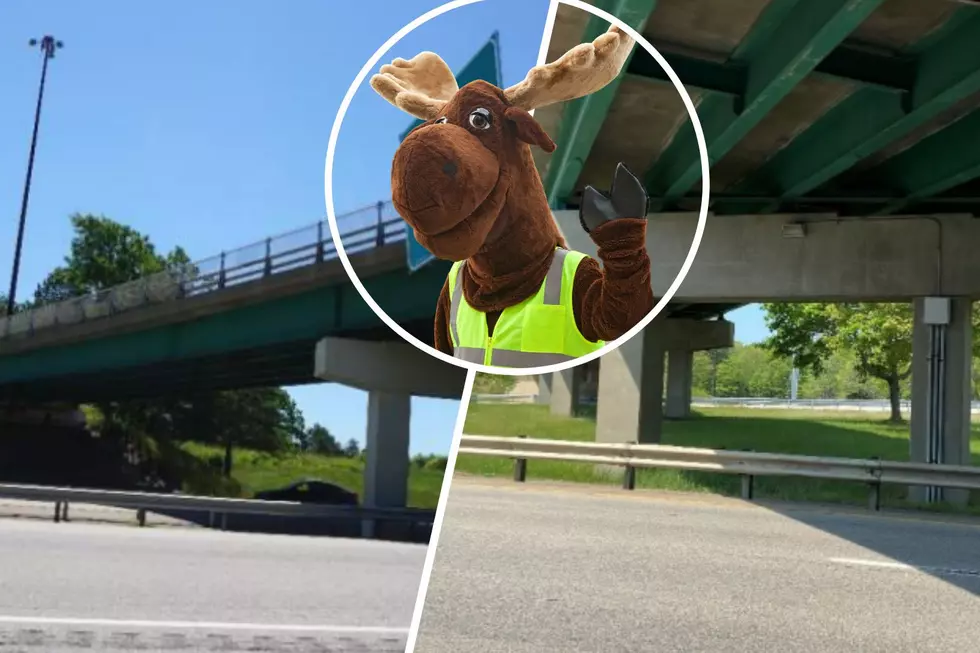 Two Maine Turnpike Ramps to Temporarily Close in Kittery
Miles the Maine Turnpike Moose, Ramps H and J on the Maine Turnpike in Kittery (Maine Turnpike)
Two ramps between Route 1 and the Maine Turnpike in Kittery are scheduled to close for about a month starting in September.
The first to close will be the Exit 3 ramp from the northbound Turnpike to Route 1 on Monday, September 12. Once the ramp closes, the work of bridge repairs and re-pavement can begin at a cost of $975,000.
Drivers can get off the Turnpike at Exit 2 and travel south on Route 236 and join Route 1 at the Kittery Traffic Circle.
Approximately 3,820 vehicles use the ramp daily, according to the Maine Turnpike.
Second Closure a Week Later
The ramp from Route 1 south just south of the Outlets at Kittery to the southbound Maine Turnpike will close a week later on Monday, September 19.  The estimated 4,440 vehicles that used the ramp daily will be detoured off the ramp and south onto the Route 1 Bypass to Route 236. Drivers will then turn right onto Route 236 north and then onto the southbound Turnpike.
The $700,000 project includes pavement and membrane replacement, deck expansion joint modifications, and approach work.
Both closures should last just about a month.
More Work in 2023
The $2.4 million project includes an overpass closure and lane reduction on two overpasses in 2023.
The Wilson Road Bridge will be closed for a month during the summer after the school year ends. The closure will create a 7 mile detour for the approximately 4,640 vehicles that use the overpass daily.
One lane of the Littlefield Road Bridge in Wells will close in Spring 2023 for two months, with alternating traffic controlled by a signal.
Crews on both bridges will replace pavement, repair expansion joints, and perform approach work.
Contact reporter Dan Alexander at Dan.Alexander@townsquaremedia.com or via Twitter @DanAlexanderNH
Trending Stories for Seacoast Current (August 22-28, 2022)
More From Seacoast Current