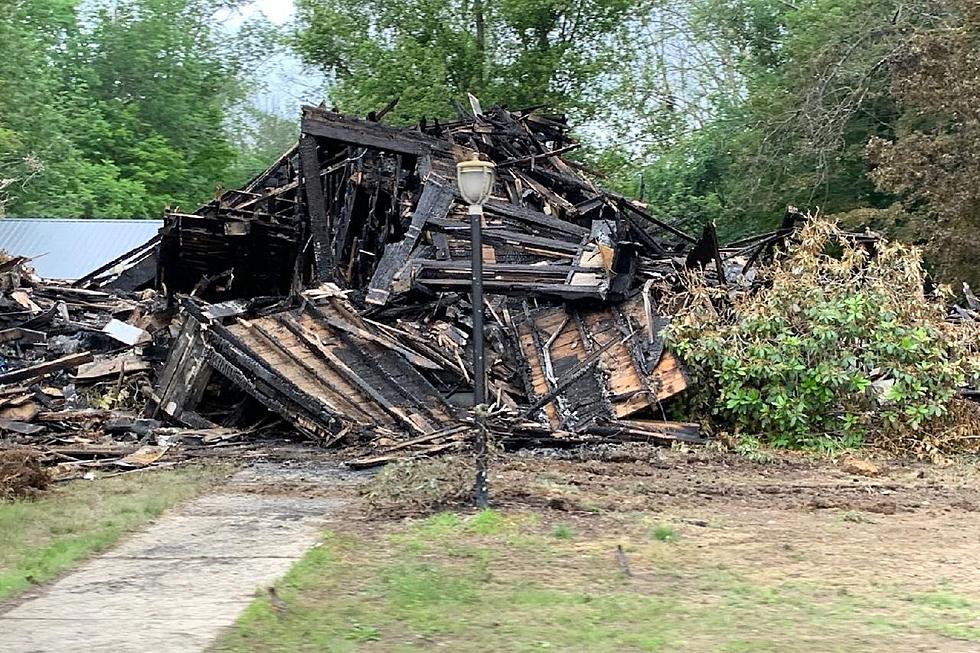 Victim of Northwood, NH Fire Identified by Fire Marshal
House on First NH Turnpike in Northwood after a fire (Mike Magoon)
The  person who died in Thursday night's fire at a home in Northwood was identified Sunday by the state fire marshal.
State Fire Marshal Sean Toomey said Catherine F. McNally, age 72, died in the three alarm blaze at the house on First NH Turnpike. The manner of death was accidental and the cause of death was smoke inhalation after she became trapped on the second floor, according to Toomey.
Two other people got out of the house which was fully engulfed in flames as fire crews arrived, according to Northwood Fire Chief Mark Tetreault. A firefighter was also injured trying to reach McNally.
Three alarms were struck as crews from multiple departments were called to help battle the blaze.
McNally is a former member of the Northwood school board.
A GoFundMe page was created Sunday to help the McNally family with expenses along with a second one on Monday.
Contact reporter Dan Alexander at Dan.Alexander@townsquaremedia.com or via Twitter @DanAlexanderNH
COVID vaccines: 17 myths, misconceptions and scientific facts
Do any of the vaccines impact fertility? Do they contain a live virus, or change a person's DNA? Here are some of the most rampant social media rumors and the real, verified answers on COVID-19 vaccines currently being distributed in the U.S.
More From Seacoast Current