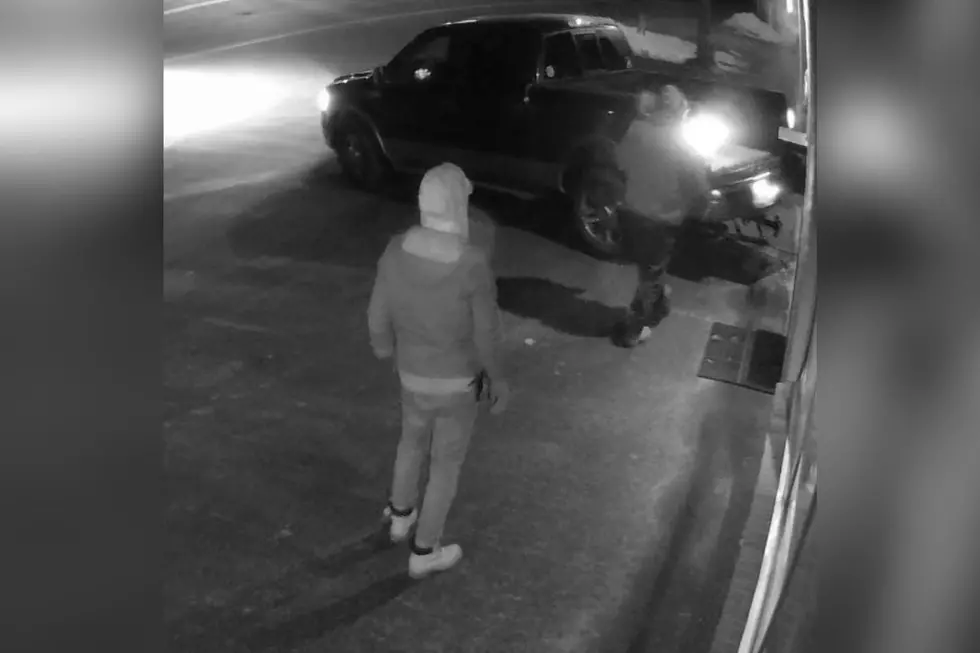 Video Shows Apparent Theft From Motor Bike Shop in Portsmouth, New Hampshire
Portsmouth Police Department via Facebook
Surveillance video shared by the Portsmouth Police Department appears to show four individuals breaking into and stealing multiple dirt bikes from a a motor-bike shop in Portsmouth.
Police allege three dirt bikes were removed from the showroom of Motor Bikes Plus in Portsmouth and loaded onto a Ford F-150 truck, which can be seen in the video backing into a door and/or window, allowing the individuals to enter the store and remove the bikes, according to Facebook posts from the Portsmouth Police Department.

Enter your number to get our free mobile app
A fourth dirt bike removed from the showroom was left outside in the parking lot while the individuals could be seen fleeing in the truck, which had the other three bikes in tow.
Portsmouth police said the truck is two-tone in color, possibly green and silver, with two stickers in the rear window, per the post.
The surveillance video includes shots from inside the showroom, which clearly shows the individuals taking bikes from the building. The video then shows the individuals loading the bikes into the back of the truck before fleeing the area.
Anyone with information on the incident is asked to contact Detective Peter Sheldon at 610-7609, or report anonymously through Seacoast Crime Stoppers at 431-1199.
Read on for the Top 10 Safest Cities and Towns in Maine
Here are 50 of your favorite retail chains that no longer exist.
More From Seacoast Current