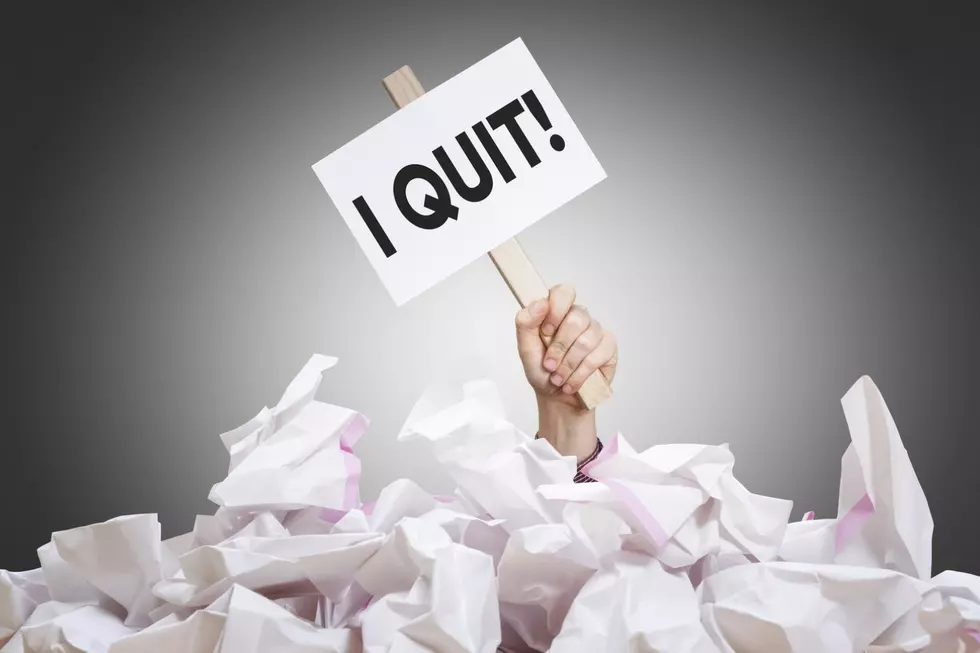 Where Each New England State Ranks in America's Great Resignation
natasaadzic
Editor's note: This article was written by a Townsquare Media Northern New England contributor and may contain the individual's views, opinions, or personal experiences.
It's one of those new terms that I'm sure you've heard being thrown around: "the Great Resignation."
You've no doubt heard the other latest term, "quiet quitting", which means doing the absolute minimum amount of work your job requires.  Employees who quiet quit have basically had it with their jobs, but can't just quit until they've found a new one.  Whether it's because of low pay, no salary or wage increase, or maybe a toxic work environment, I don't think it's a new concept. I think it just now just has a name since employees being mentally and emotionally checked out isn't a new concept.
Then there are those employees who are part of what's been dubbed the Great Resignation.  These are workers who have reached their mental and emotional limit at their job or career.  Whether they quit with or without a new job, the Great Resignation is a thing where employees feel they've been overlooked for a promotion too many times, haven't seen a raise in years, or can't handle the latest boss. We hear and read about this all of the time, and of course, this current climate truly started with the COVID-10 pandemic.
According to WalletHub, as the economy continues its long recovery from the effects of the pandemic, there has been a surge in job openings, with many employers having a difficult time filling all their open positions, causing many businesses to be short-staffed.  As a matter of fact, WalletHub says millions of Americans are quitting their jobs each month. However, the rate of these resignations isn't equal around the country.
Do New England states play a big role in the Great Resignation?  Nope.  We all seem to be quite content, or at the very least quiet quitting.
According to WalletHub, Maine has the most resignations in all of New England. However, compared to the rest of the country, Maine's #27 spot closely followed by Vermont at #29 means all is really okay.
Employees in New Hampshire are quite happy overall landing in the #37 spot, and even happier are Rhode Island at #44, Connecticut at #46, and Massachusetts at #47.
Click here to see what states are contributing the most to the Great Resignation.  I will tell you that New York has the least amount, while Alaska is seeing the most.
Soup's On: 14 Great Places to Enjoy a Bowl of Soup in New Hampshire
The Weather Is Bad Outside if One of These 20 Places in Maine are Closed
You know the snow is bad outside if any of these places in Maine close.
More From Seacoast Current