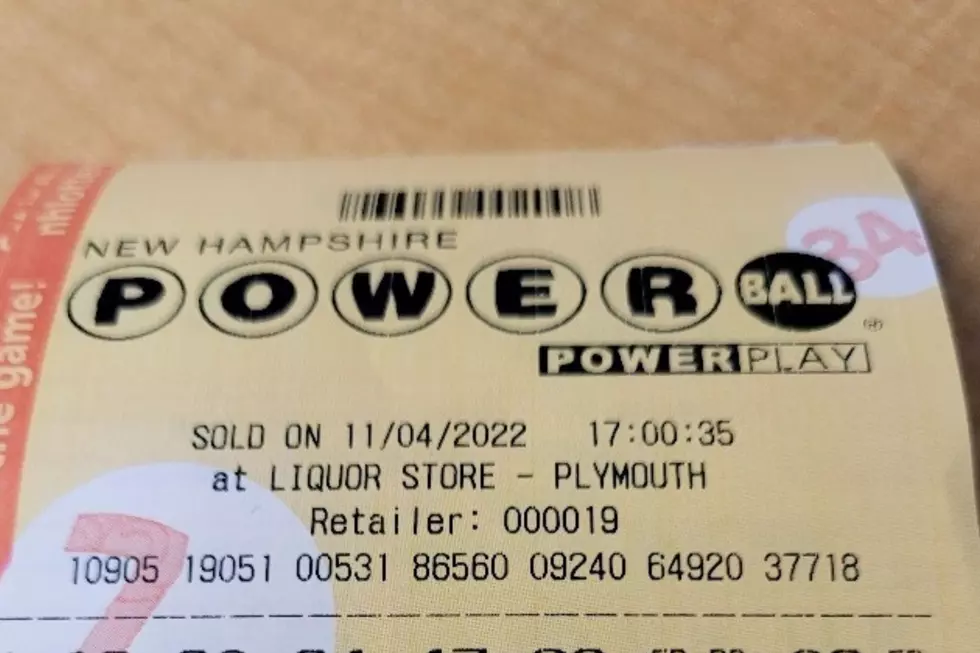 Win Powerball? Shut Up, Sign the Ticket, and Find Good Advisors
Powerball ticket (Eric Pyra)
💲 The annuity value of Wednesday's Powerball jackpot is $1.73 billion
💲 No won has won the jackpot since July
💲 If you win, don't tell anyone, says financial advisor Lou Scatigna
---
When you win the Powerball jackpot with an annuity jackpot of over a billion dollars, what's the first thing you should do?
The Powerball jackpot grew for the 35th drawing in a row Monday to the second largest annuitized amount in U.S. lottery history at $1.73 billion ($756.6 million cash) for Wednesday's drawing.
The New Hampshire Lottery said one ticket worth $50,000 was sold to via NH iLottery.
"The energy and anticipation of the rising jackpot is palpable, as our retailers reported $3.5 million in sales last week alone," Charlie McIntyre, Executive Director of New Hampshire Lottery, said in a statement. "Along with the excitement it brings for our players, a big jackpot like this goes a long way in maximizing revenue to support New Hampshire public education."
A ticket purchased in Maine and two in Massachusetts for Saturday's drawing were worth $1 million each for matching the five white balls. The Maine player applied the optional Power Play, which made the ticket worth $2 million.
Team Winner assemble
Even if you don't win the jackpot, certified financial planner Lou Scatigna in Toms River, New Jersey, also known as The Financial Physician, advises waiting to make that trip and taking steps to prepare for massive changes to your life.
"The first thing you need to do is shut up," Scatigna told Seacoast Current.
"You can't let people know your fortune. A lot of times, you'll see people on TV three days after they win. That's probably the biggest mistake you can make because you're not mentally prepared for the onslaught of press you're going to get, as well as people who want to take advantage of your fortune."
The spotlight will also bring unwanted calls from financial advisors, people looking for investors in their business, stock brokers, and lawyers all looking for your money.
"The key here is to surround yourself with a great accountant, a great financial planner, and a great lawyer that have experience with things like this to make sure you're counseled properly and you don't do anything without vetting it through your personal committee," Scatigna said.
Shhhh!
A New Hampshire judge ruled in 2018 that Granite State lottery winners can remain anonymous if they claim their winnings by establishing a trust. The winner's town, however, will still be listed in public records.
Wednesday's Powerball drawing is at 10:59 p.m.
Contact reporter Dan Alexander at Dan.Alexander@townsquaremedia.com or via X (Twitter) @DanAlexanderNH
Four New England Burger Joints Named Best in the Country
Enjoy Travel's list of The 50 Best Burgers in the United States includes 4 New England restaurants and 4 New England states!
Gallery Credit: Jadd
More From Seacoast Current