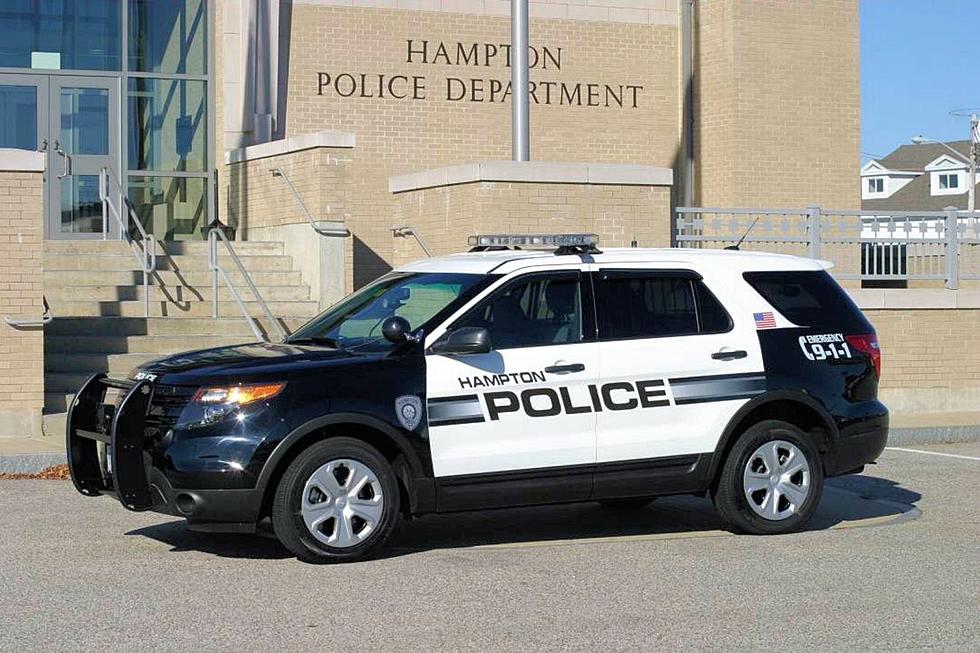 20+ vehicles burglarized in Hampton, NH Thanksgiving night
Hampton police vehicle (Hampton police)
Nearly two dozen residents of two Hampton neighborhoods had a rude awakening Friday morning and found items stolen from their cars.
Hampton Police Deputy Police Chief Alex Reno told Seacoast Current over 20 parked cars were broken into with items stolen late Thursday night and Friday in the area of Mace Road, Milbern Avenue, Vanderpool Drive, Blake Lane, which are within several blocks of each other, and Esker Road which is a mile away.
Residents are asked to check their vehicles for anything that might be out of place and that license plates are attached. Police are asking homeowners to check their home security video for any suspicious activity. The department also asked residents to make sure that their vehicles are secured at night," police said .
After an initial post on the department's Facebook page many residents reported their vehicles had been burglarized.
"We know there's a number of communities in the area which have been dealing with the same type of situation with a similar MO. We're looking to see if it's connected," Reno said.
Maine State Police earlier this week reported an increase in car burglaries across the state especially in York County.
"These break-ins are preventable and with the community's help, police are confident they will see a decrease in the numbers of car burglaries," Maine State Police said.
Wakefield, NH Police reported multiple car burglaries the night of Nov. 10. Police Chief John Ventura told WMUR that three firearms were among the items stolen.
Burglary Prevention Tips for Vehicles from Maine State Police
Don't leave vehicles running unoccupied
Always lock vehicle doors and take the keys with you when not in use, even in your driveway
Do don't leave personal items in plain sight
Remove valuables including firearms
At night, always park your vehicle in a well-lit and visible place
Don't leave personal information in your car.
What to do if your vehicle is burglarized:
Call the police and report the incident as soon as possible
If you see any suspicious activity, call the police immediately
Contact reporter Dan Alexander at Dan.Alexander@townsquaremedia.com or via Twitter @DanAlexanderNH
Seacoast Kids Roll Up Their Sleeves for COVID-19 Shots in NH
Around 1,000 kids in the Dover and Rochester public schools received the COVID-19 vaccine in the past week.
More From Seacoast Current