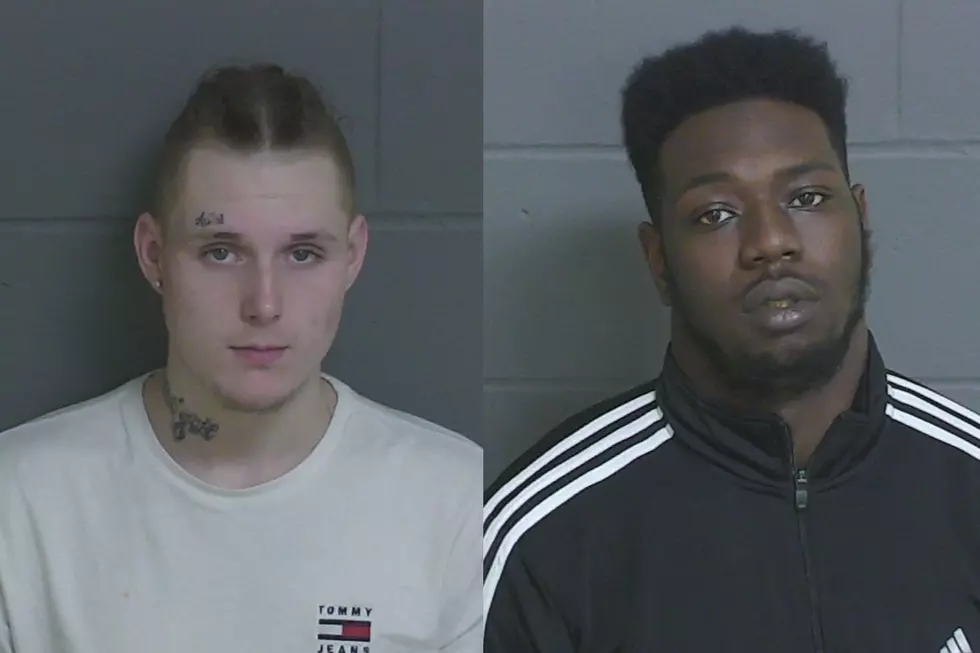 Police: Armed Robbery Suspects Arrested In Dover
Dover Police Department
Two Massachusetts men were arrested Friday in Dover stemming from an alleged armed robbery, according to police.
Allegedly robbing a victim at gunpoint while inside a parked vehicle on Hampshire Circle in Dover, Christopher McLaughlin, 22, of Newton, and Ande Keele, 22, of Brockton, were taken into police custody Friday after allegedly fleeing with an undisclosed amount of cash to the residence of an acquaintance in Dover, police said.
The victim was also an out-of-state resident, Dover police Lt. Scott Pettingill told Seacoast Current. No injuries were reported stemming from the incident, police said.

Enter your number to get our free mobile app
Police said a firearm that linked McLaughlin and Keele to the robbery was located inside the residence at 74 Whittier Street in Dover after a search warrant had been executed. McLaughlin and Keele were taken into custody with the assistance of the Strafford County Regional Tactical Unit, according to Dover police.
Additionally, McLaughlin was charged with two outstanding warrants for criminal trespass and an electronic bench warrant as well as the robbery. Police said both he and Keele refused bail and were being held at Strafford County Jail and pending arraignment scheduled for Tuesday.
Police are asking anyone with related information is asked to call the Dover Police Department at 603-742-4646. Anonymous tips may be called into the Dover Crimeline at 603-749-6000 or via www.dovernhcrimeline.org
LOOK: 50 photos of American life in 2020
More From Seacoast Current