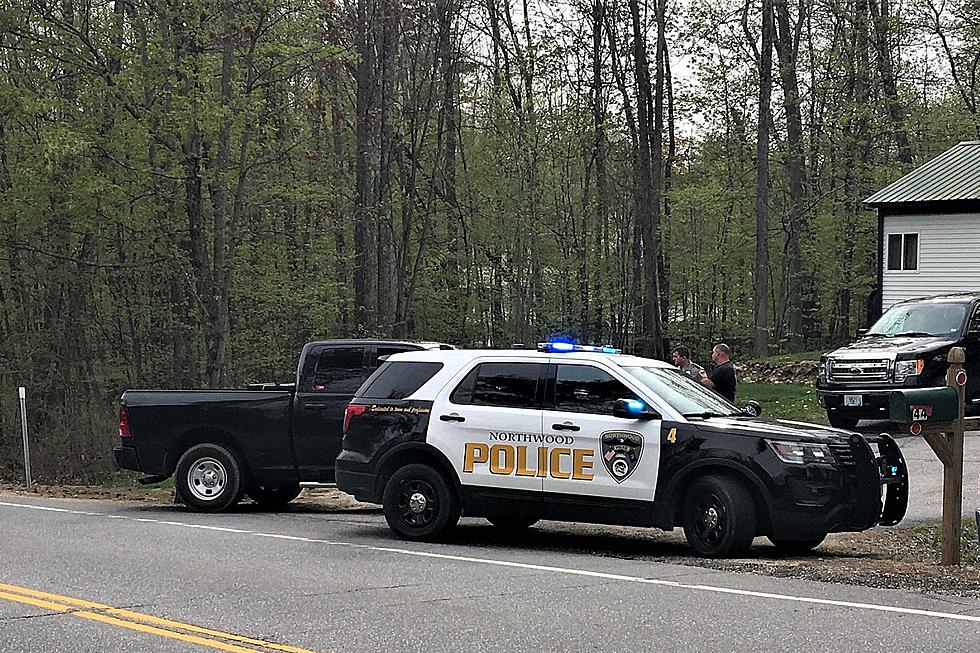 Motorcyclist Strikes Northwood, New Hampshire, Police Officer on Route 4
Northwood Police vehicle (Kimberley Haas)
A Northwood Police officer was seriously injured Monday morning after being run over by a motorcyclist on Route 4.
Strafford Police attempted to stop a motorcycle driven by Logan Goodwin, 21, of Rochester as he drove on Bow Lake Road in Northwood around 10:15 a.m., according to New Hampshire State Police. Goodwin didn't stop and continued towards Route 4, which was closed as their Memorial Day parade was ending.
Strafford Police ended their pursuit over safety concerns as Goodwin headed west on Route, operating in a reckless manner.
A Northwood Police officer who heard the motorcycle approach stepped into Route 4 and signaled for Goodwin to stop. He struck the officer knocking him to the ground and causing the motorcycle to come to stop on its side.
The officer was taken to Concord Hospital and was in stable condition as of late Monday afternoon. Goodwin was treated at the scene for minor abrasions.
Charges in Two Counties
He was charged by Strafford Police with reckless conduct, disobeying a police officer, and operating without a motorcycle license. He was charged by Northwood Police with 2nd Degree assault and reckless conduct.
Witnesses to the crash are asked to call New Hampshire State Police at 603-931-2738.
Contact reporter Dan Alexander at Dan.Alexander@townsquaremedia.com or via Twitter @DanAlexanderNH
Have a Blast at These 15 Amusement and Water Parks in New England
More From Seacoast Current